Vancouver Plant Based Bowl Challenge
February 22, 2018 @ 8:00 am

-

March 18, 2018 @ 10:00 pm

PST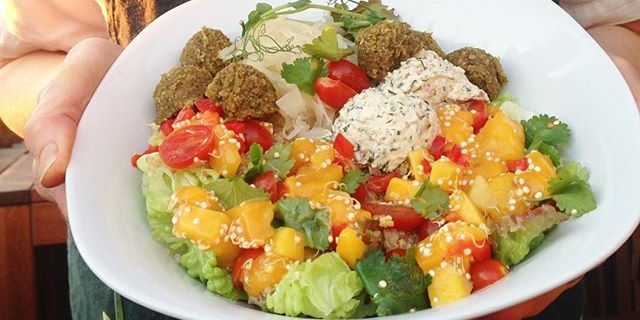 Vancouver Foodster Plant Based Bowl Challenge has invited restaurants from all over the city to enter their best Plant Based Bowl creation into this challenge, some entered their house recipe and others created a special creation just for this challenge. Each restaurant will be featuring their Plant Based Bowl creation on their menu from February 22 – March 18, 2018.
How Does this all Work? For the public challenge, you are invited to go out and order any or all of the Plant Based Bowl creations in this challenge, then you decide who you think has the best salad creation for the People's Choice award winners. 
Share your experiences: Tweet (and don't forget to tweet or instagram your photos) throughout the challenge, our twitter and instagram address is @vanfoodster and the hashtag is #PlantBasedChallengeYVR please include this hashtag in all your tweets during the challenge.
Voting criteria –  some things to help you judge your favourite plant based bowl creations – keep these things in mind: originality, creativity, uniqueness, traditional, non-traditional, price, value and most importantly taste.
Get some friends together and make a day or night of it, visit 2 places or more to share and taste the different plant based bowl creations or go solo or with a friend– just remember to VOTE for your favourites