Shift Change: Visibility of LGBTQ2+ in the Kitchen

This session will focus on challenges and opportunities that people who identify as LGBTQ2+ face while working on the line and in the kitchen.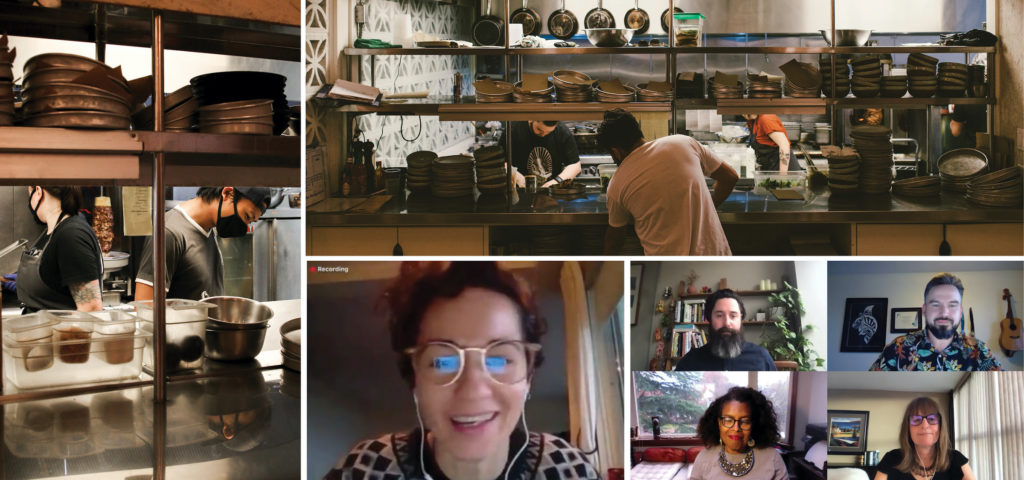 Keynote speaker and Cree-Metis Chef Heat Laliberte will detail his personal journey from line cook to caterer for the 2016 and '18 Olympic Games in Rio De Janeiro and Pyeongchang to following his passion of artisanal butchery to start One Arrow Meat. Laliberte also volunteers his time for community charity events and speaks to youth on the Downtown Eastside to help them set and achieve goals and live a healthy lifestyle.
Shift Change's Speakers for Change is a series of one-hour Zoom sessions featuring local community leaders looking to inspire positive, sustainable change in the industry as well as those who work within it. While the sessions are free of charge for the participants to make it accessible for all, Tacofino will donate $1,250 per session to the keynote speaker's charity or cause of choice.

HOW TO JOIN THE CONVERSATIO
Complimentary tickets to take part in Shift Change's Speakers for Change events may be reserved online at shiftchangenow.com.
To learn more about Shift Change or sign up for a newsletter, go to shiftchangenow.com, become a fan of /shiftchangeNOW on Facebook or follow @shiftchangeNOW on Instagram.