Celebrate National Blueberry Pancake Day on January 28
Although this year's Blueberry Pancake Day looks a little different, one thing hasn't changed: the delicious BC Blueberries that turn regular pancakes into dishes fit for National Blueberry Pancake Day.
Share your blueberry pancake creations by using #NationalBlueberryPancakeDay and tagging @bcblueberries on social. Your post might just make the @bcblueberries Instagram page!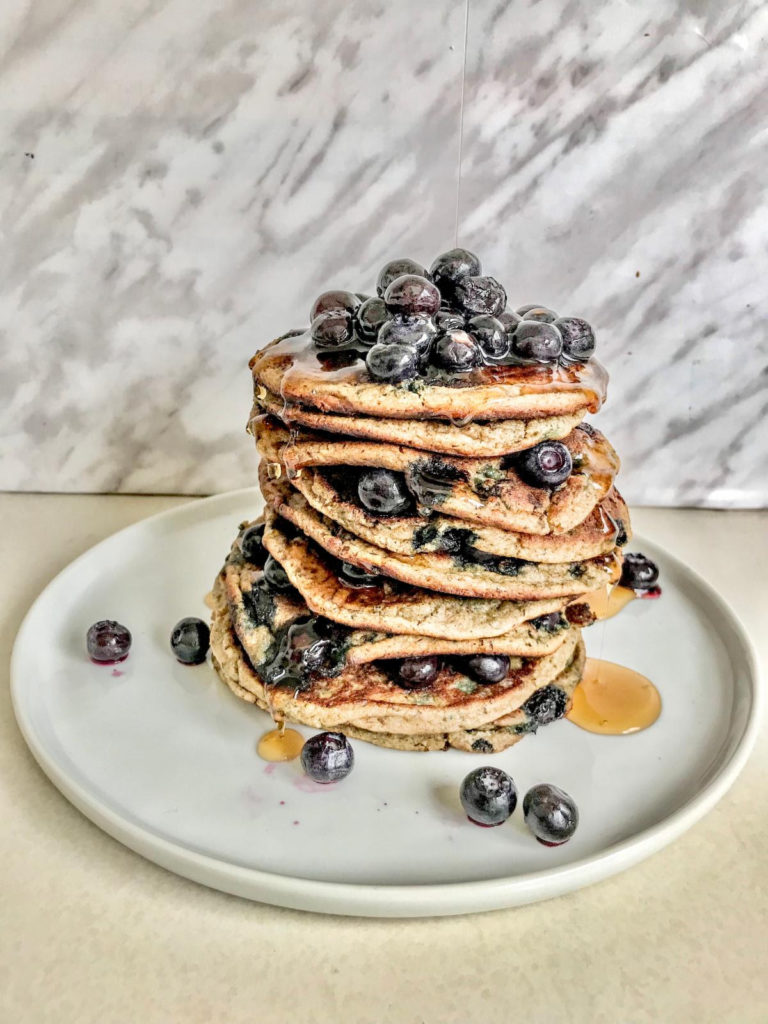 Make National Blueberry Pancake Day Special
To get inspired, here are tips, tricks, and recipe ideas to celebrate at home:
Available in the freezer aisle all year round, look for "cultivated" or "high bush" and "Buy BC" and/or "Product of Canada" on the packages to make sure the blueberries for your pancakes are from BC.
Have blueberry pancakes for dinner! BC Blueberries are a versatile ingredient that can be used during any meal, so who's to say that you can't have blueberry pancakes for dinner?
Turn your pancakes blue. To give your pancakes a bright blueberry hue, add them into your pancake mix right away. Mash them up as you mix ingredients to get a true-blue colour.
Try a new pancake recipe. Swap out your usual pancakes for one of our Blueberry Pancake recipes. From vegan to three-ingredient, and even traditional fluffy pancakes, there's something for everyone!
BC Blueberry Pancake Recipes
Packed full of antioxidants, vitamins, and minerals, BC Blueberries are a great ingredient to help kick-off the new year on a healthy note.
Try any of the following recipes and remember to share your creations online by tagging @bcblueberries when you post.
1. Healthy Vegan Blueberry Pancakes (Gluten Free)
2. Three-Ingredient Blueberry Banana Pancakes
3. Fluffy Blueberry Pancakes
4. Blueberry Ginger Pancakes
5. Blueberry Orange Spice Pancakes
For additional recipe ideas, visit bcblueberry.com or @bcblueberries on social media.