Cibo Trattoria Truffle Tasting Menu (November 1 – 30)
Fragrant seasonal scents will fill the air at Cibo Trattoria this fall as the cozy downtown dining room invites guests to experience a limited-edition Truffle Tasting Menu offered exclusively from November 1 to 30.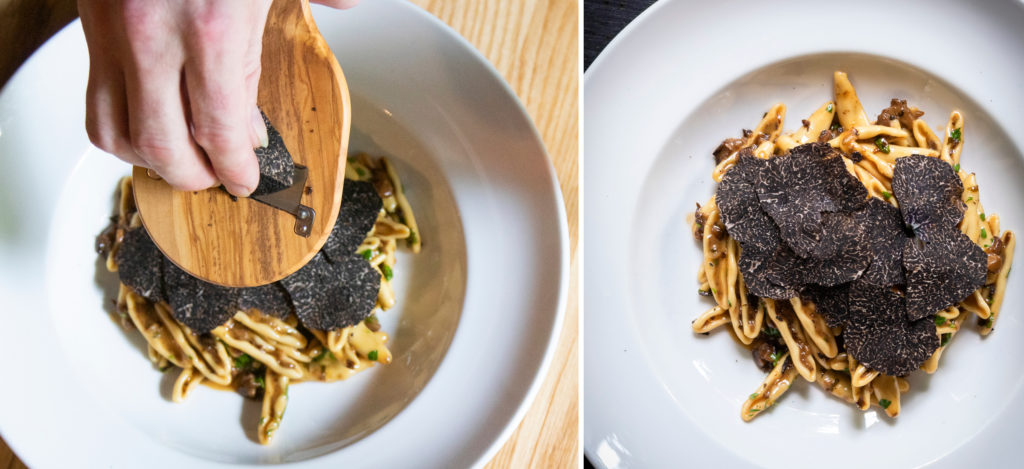 For a limited time, Vancouver diners will be able to indulge in the robust, earthy flavours of these much sought-after delicacies when aromatic wild truffles serve as seasonal accompaniments on a curated multi-course menu of rustic Italian dishes prepared by head chef Jesse Zuber and his culinary team.
Available exclusively for dine-in service throughout the month of November, the prix-fixe feature menu will include four decadent courses showcasing both Alba and Perigord truffle varieties. Cibo's sumptuous Truffle Tasting Menu will begin with a white onion velutata and an appetizer of Périgord black truffle and crème fraiche 'scramble', followed by a choice of risotto bianco or tagliarini al uovo topped with freshly shaved white truffles, Bistecca e tartufo, and a luxurious chocolate truffle dessert to finish.