Dine OutSide Vancouver Festival celebrates outdoor dining on a citywide scale
Tourism Vancouver has officially announced the launch of Dine Out Vancouver Festival's first summer-time food and drink celebration: Dine OutSide.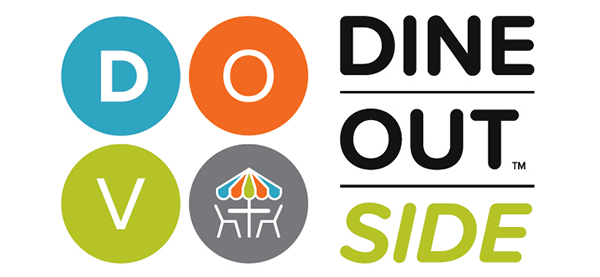 Metro Vancouverites and visitors from across the province now have a chance to make the most of the terrific west coast summer weather, the tremendous hospitality from the city's most amazing restaurants, and all the newly expanded patios.
Dine OutSide will run from August 21 to September 21, 2020. In addition to expanded patio dining, participating dining establishments will offer either prix fixe menus at $15, $25, $35, or $45 price options. There will be special offers or take-outside and picnic packs for those who want to enjoy the special delicious menu on their own outdoors. 
The City of Vancouver has brought the newest initiative to create temporary pop-up plazas throughout the city. Now people can safely enjoy their meals al fresco while maintaining a safe distance from each other.
For foodies from across the province and locals alike, it's the perfect time to book a summer getaway or staycation in Vancouver. Hotels will be debuting exclusive rates and experiences making it easy for dining enthusiasts to plan a gastronomic getaway.