'Spicy Boyz' Taste-Test Challenge at Juke Chicken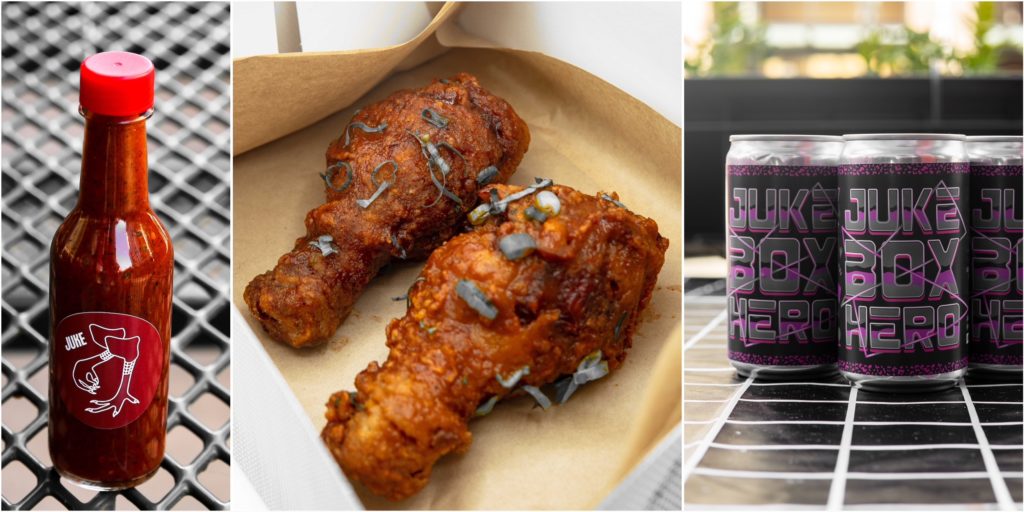 On Friday, April 16, Juke kicks off a 'Spicy Boyz Taste-Test Challenge' that will introduce a brand-new flavour of its addictive housemade spicy sauce that is more consistent and carries more heat and flavour with every juicy bite.
Spice lovers can get it tossed on Juke's two-, three-, five- and 10-piece boxes of crispy-fried, buttermilk-marinated, local free-range thighs and drums and taste the difference for themselves!
The new Spicy Boyz sauce will also be available on the side for $1.25 and in 250-mL bottles for $6 each.