Cozy weather is upon us, and winter is right at our doorstep. The nights are shorter and the weather is colder. So time to bundle up with fleece-lined jackets and knitted scarves, and buckle up those waterproof boots. For those daring the night's chill, go out and stay warm inside out with these 8 cozy Asian comfort dishes.  
Happy Tree House BBQ
3502 Kingsway, Vancouver, BC V5R 5X7
(778) 383-9575
This Northern Chinese restaurant on Kingsway is well known for the BBQ Skewers and whole fish presented on a heated cast iron plate. Either will warm you with Sichuan chili and spice, but I recommend the former. You have your choice between various types meats presented on skewers, served sitting in a spicy hot pot dip. Easy to share and even easier to pull meat from stick.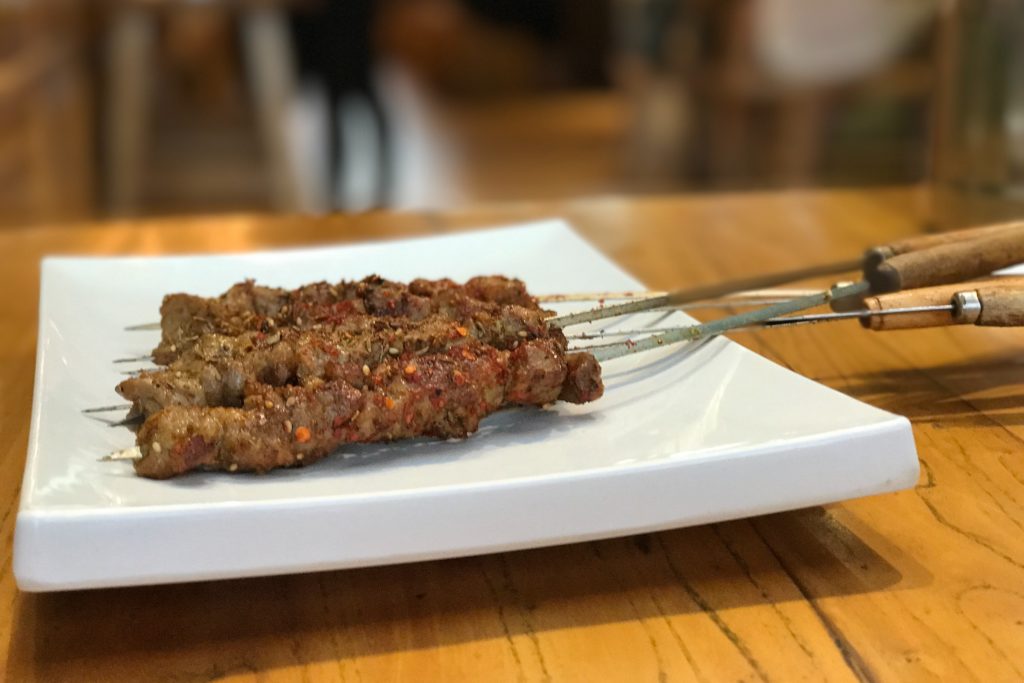 Red Beef Noodle Kitchen
1947 W 4th Ave, Vancouver BC, V6J 1M7
604-558-1237 or redbeef.ca
The Taiwanese inspired restaurant prides itself on the finest beef noodle soups. The signature Premium Red beef Noodle Soup is among the must-have's. For twelve hours, they slow boil beef bones with Chinese spices, resulting in a deeply flavourful soup that promises to be complex and balanced in taste. You have the option of enjoying said broth clear or spicy, The broth tasted healthy but delicious, flavourful, but not salty, and a perfect complement to the quality marbled beef.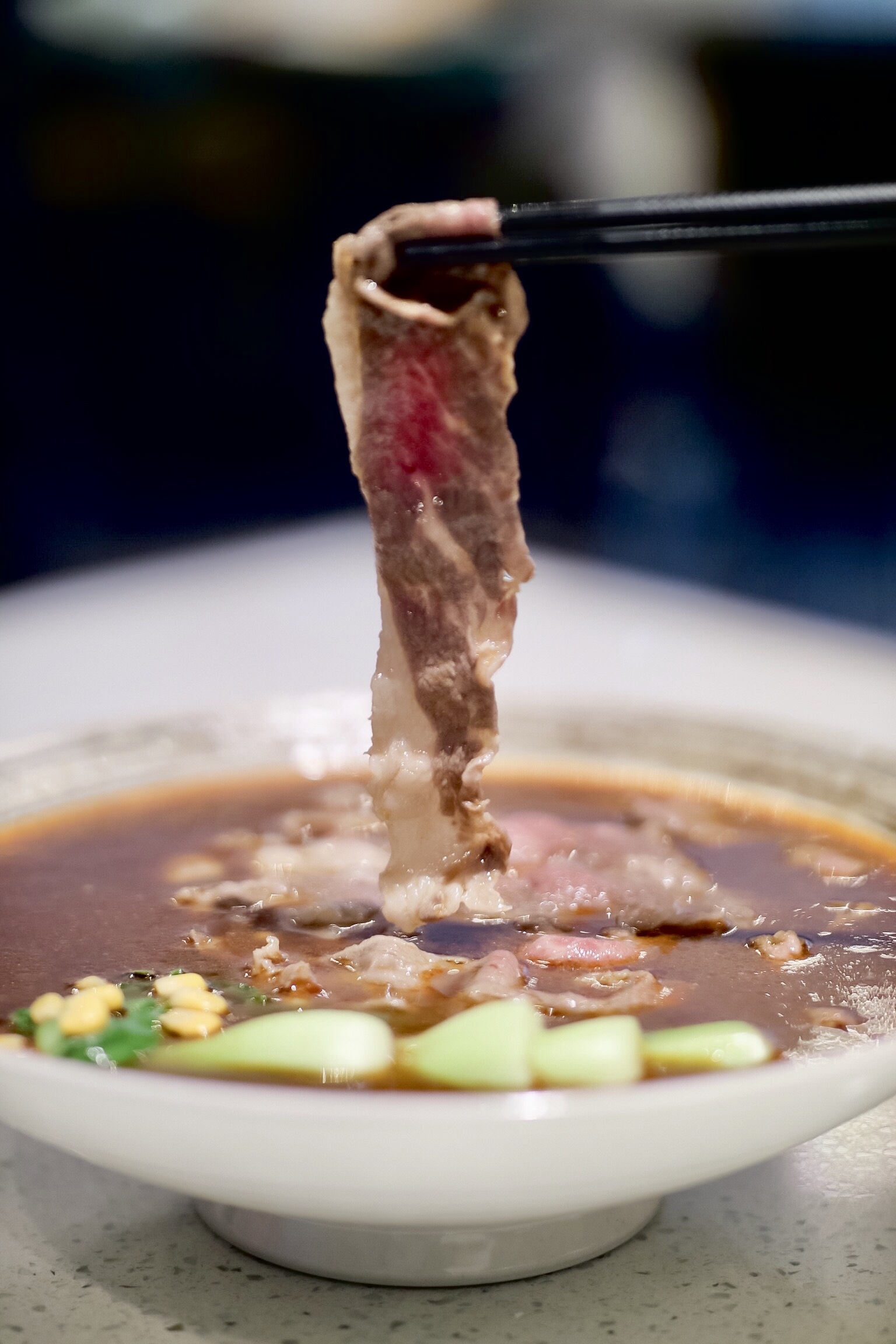 JiangHu
7911 Alderbridge Way Unit 100, Richmond, BC V6X 2A4
(604) 207-1388 or jianghu-cuisine.com
Jiang Hu in Richmond serves up Taiwanese style hot pot and wok-fried dishes. Of the latter, they boast six different hot pot bases, which includes seasonal offering available only during summer or winter. But the one to get is their "Shao jiu chicken pot", set aflame with a full bottle of cooking wine this is not only a show stopper but tasty and comforting too.
Najia Chinese Restaurant
1018 Beach Ave, Vancouver, BC V6E 1T7
(778) 379-3787 or najia-restaurant.com
A spectacularly decorated spot by the water, this traditional Chinese restaurant serves up a tasty Boiled Fish in Chili Oil dish. Authentic with plenty of numbing Sichuan peppercorn this is guaranteed to have you sweating.
Pepper Lunch
2323 Cambie St, Vancouver, BC V5Z 2T9
(778) 379-5138 or pepperlunchcanada.com
Fast food that eats like a full meal, served sizzling hot on skillets. Watch your fingers, as the heat from the cast iron completes the cooking process before your eyes. Their most popular option is their Beef Pepper Rice for under $10.
Grandma Liu Hot Pot
8388 Capstan Way Unit 1463, Richmond, BC V6X 4A7
(604) 370-5015 or grandma-liu-noodle.business.site
Located in Richmond's Union Square, this Sichuan Style Stone Bowl Hot Pot allows you to customize your own individual serving in an awesome stone bowl. You are charged by weight, choosing from a showcase of ingredients like spam, Chinese doughnut, and seaweed knots. It all gets boiled up in your choice of broth and seasoned exactly as you like it.
Congee Noodle House
141 E Broadway, Vancouver, BC V5T 1W1
(604) 879-8221
The name is pretty explanatory when it comes to what they offer. I recommend the Shredded Pork Congee with Dried Oyster and Preserve egg. Enjoy as-is, lightly seasoned with ground pepper, or and some soy for a kick. But each bowl is consistent with rice porridge that comforts and satisfies.
Café Gloucester
3338 Cambie St, Vancouver, BC V5Z 2W5
(604) 873-3338 or cafegloucester.blogspot.ca
This Hong Kong-style cafe is a neighborhood staple for Chinese comfort food. Popular for quick and inexpensive dishes that are nostalgic. Get the best of both worlds with one of their Hong Kong-style baked rice dishes. My favourite is the Love Bird Fried Rice with Two Sauces. A casserole of marinara and cream over rice, baked toasty and crispy. Enjoy it as two separate dishes or mix it all together to make something completely new.