1253 Johnston Street, Vancouver BC
604-685-7070 or docksidevancouver.com
Everyone loves the sound of a good all you can eat – and this Easter weekend, Granville Island's Dockside Restaurant is offering up a Bottomless Brunch. On Sunday April 4th, make a reservation between 9am to 2pm, and for $70 per person, you can mix and match all your brunch time favourites like French toast, waffles, and pastries, with classic egg and bacon platters, chia bowls, and a slew of spring favourite cakes.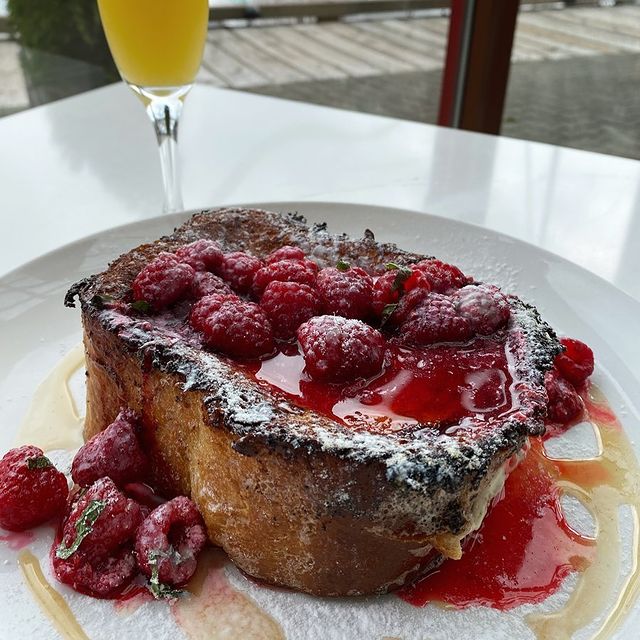 900 Canada Place, Vancouver BC
604-691-1818 or arcdining.com
Arc's typical bottomless brunch has a fun twist this Easter Sunday. For Sunday brunch with a splash, Arc is now offering their 17 dish signature brunch menu, accompanied by a Belgian chocolate fondue. Taste your way through all their tasting plates for $54 per person, including new school brunch favourites like jerk fried chicken, beef short rib poutine, and braised pork cheeks. And be sure to come back in the evening for their Arc After Dark, the Easter Edition for this too comes with fondue, alongside their bottomless small plates.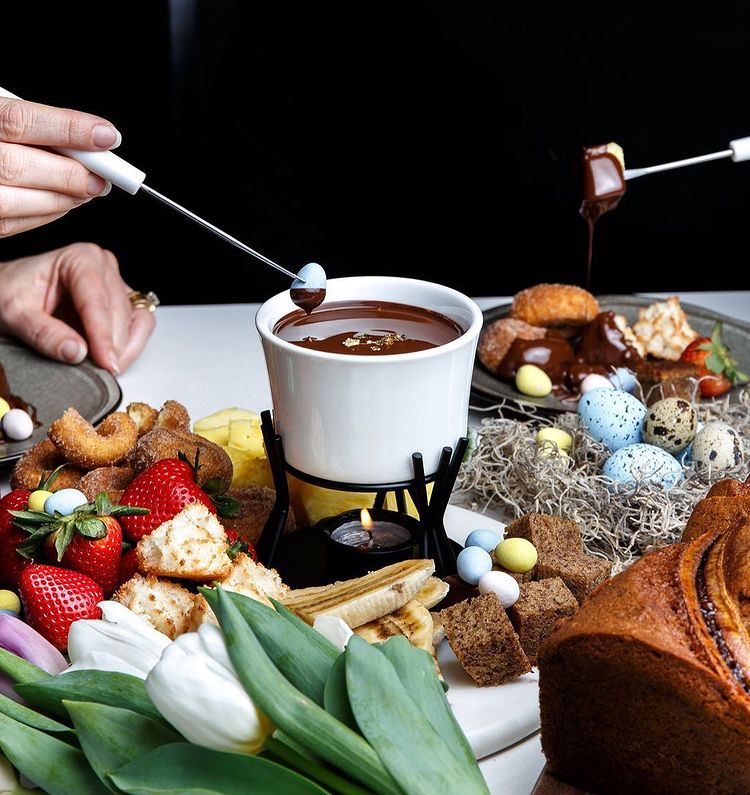 8900 W Georgia St, Vancouver BC
604-662-1900 or notch8-dining.com
Already well known for their themed meals, Notch8 is celebrating Easter with their weekly brunch. A collection of breakfast time favourites created to compliment their collection of cocktails that pair sparkling bubbles with fruit and fruit juices. Indulge in bison carpaccio, buttermilk pancakes, or a crab louie salad. And for more goodness, they also have an Easter dinner set to go, featuring either prime rib or emperor ham.
1601 Bayshore Drive, Vancouver, BC
604-691-6966 or h2restaurant.com
Located at the Westin Bayshore with a view of Coal Harbour, H2 Rotisserie is serving up Easter lunch across three courses. Choose your amuse, entree, and dessert between soup or salad, lamb or arctic char, and carrot or chocolate cake. Vegetarian options and a kids menu is available as well.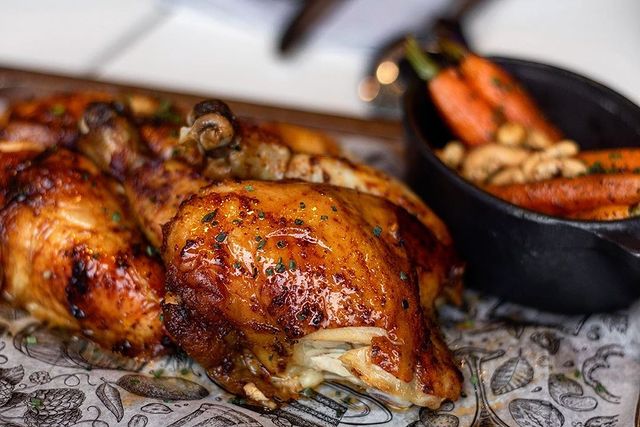 999 Canada Pl #300, Vancouver, BC
604-895-2480 or panpacific.com/en/hotels-and-resorts/pp-vancouver/dining/oceans-999.html
Located in the Pan Pacific with views of mountains and the harbour below, Oceans 999 is serving up a three-course Easter weekend brunch, accompanied by live music. $62 has you choosing your appetizer, main, and dessert from pastries, salads, brioche, to pancakes, Benedicts, and hash. Ending on either cake or pudding. We are drooling over the sounds of crave lamb and banana pancakes.
39 Smithe St, Vancouver, BC V6B 5E7
778-370-8200 or parqvancouver.com/food-drink/honey-salt
Located at the currently shuttered Parq casino, Honey Salt is now open and bringing their Easter brunch back for another year. Enjoy their already famous brunch offerings, along with the addition of new holiday features, all Easter long weekend: April 2-5th. They have even invited the Easter bunny down to hand out Easter sweets and treats with egg decorating for the kids. The latter is $29 and requires a reservation as well.
1038 Canada Place, Vancouver, BC
604-695-5500 or https://www.botanistrestaurant.com/
Located at the Fairmont Pacific Rim, this upscale restaurant is offering a three course brunch menu this Easter. Available Saturday and Sunday for $78 per person. Begin your weekend with a complimentary glass of sparkling wine and a specialty cocktail, while you pick and choose your way through a very tempting menu. Fresh baked goods, beef tartare, carved ham or lamb, brioche French toast, various Benedicts, and a sweet treat to end on. (Just to name a few).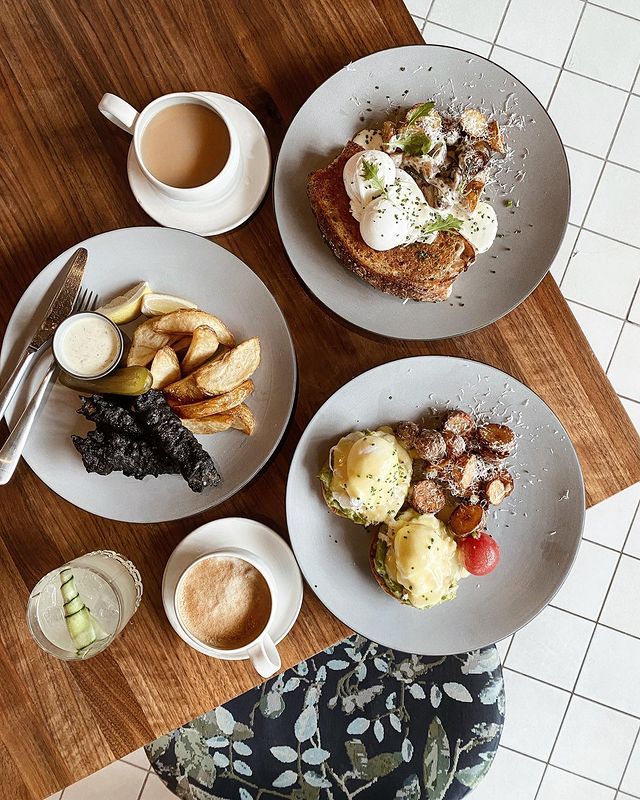 590 W Georgia St, Vancouver, BC
604-602-0835 or glowbalgroup.com/glowbal
This Easter Sunday, Glowbal Restaurant is offering Easter brunch for $39 per person – an experience focused on fun with the kids. You start with complimentary mini doughnuts and smoothies, with a take away bag of candy as a souvenir. You have several choices between each course, with add ons to further indulge. The black truffle scrambled eggs and braised wagyu beef and hash has caught our eye.