Liuyishou Hotpot Chinese New Year Instagram Challenge #BESTHOTPOTMOMENT Jan 23 – Jan 29, 2020
Liuyishou Hotpot is one of the biggest hotpot restaurant chains in the world with over 1500 locations, has just welcomed its 6th year in North America. Since 2014, Liuyishou has successfully opened 14 locations in North America, with 4 locations underway in early 2020. To show appreciation to the amazing support from fans and foodies, Liuyishou finds the perfect time to reward everyone with the " Best Liuyishou Hotpot Moment " challenge from January 23 - January 29, 2020, around the time when hotpot becomes one of the most popular ways for the festive celebration.
To participate in the challenge, please
1) Visit any Liuyishou location in North America for dinner from January 23 - 29, 2020.
2) Capture your best hotpot moment on camera and post it on Instagram, with hashtag #BestHotPotMoment, #鼠你最会吃火锅, and #HowIHotPot2020, and tagging @LiuyishouHotpot before January 31, 2020. Feel free to use a photo, a video or photos in your post to bring your story to life. Your post(s) would automatically qualify for the Instagram challenge.
3) Receive participation reward by visiting any Liuyishou location with your last Liuyishou bill and show your Instagram post(s) to our staff, and get rewarded with a free dish or a free beverage anytime before February 28, 2020.
4) Complete to WIN one of the #BESTHOTPOTMOMENT challenge prizes. We will select the winner posts and send out 81 prizes by February 5, 2020
a) Special Prize (1 winner): Business Class Return Flight by Hainan Airlines (valued over $5000)
b) First Prize (1 winner): Liuyishou VIP Card ($888 value)
c) 2nd Prize (20 winners): Liuyishou VIP Card ($100 value)
d) 3rd Prize (60 winners): Hainan Airline Cash Card ($50 value)
* Each participant can enter the event/contest with any number of posts
** Participant must follow @LiuyishouHotpot on Instagram to be placed in the contest
*** Use of Instagram Guidelines applied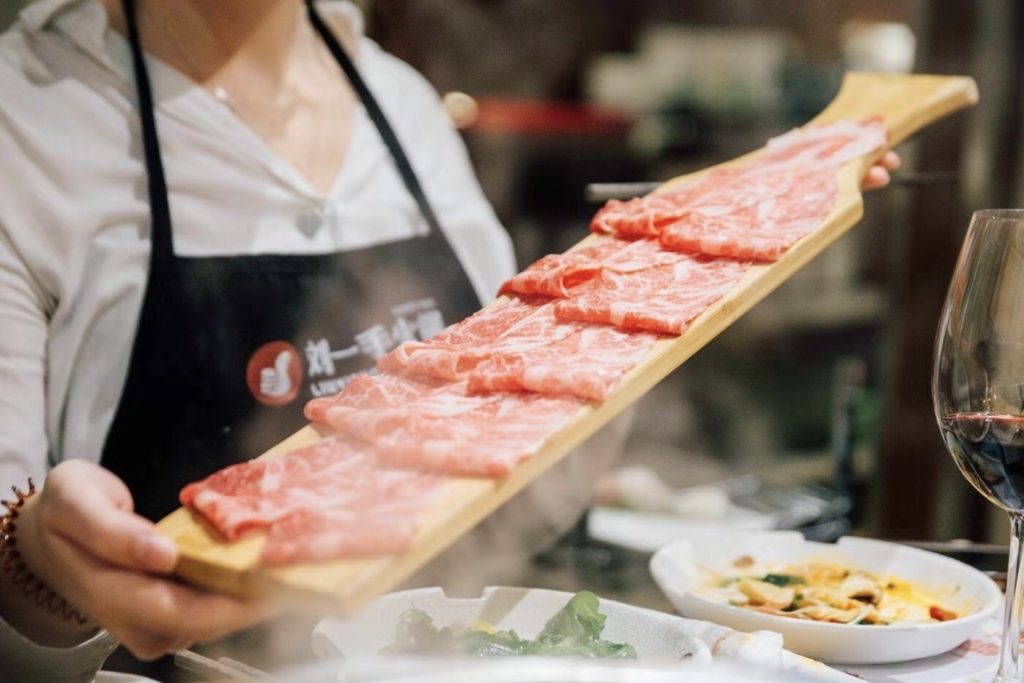 Chinese Hotpot has become immensely popular around the world given its interactive nature. What separates Liuyishou from its competitors is its fashionably healthy image with outstanding quality and a blast of true Chinese flavour. Already known as the best hotpot restaurant among spice lovers with its signature Chongqing traditional "mala" hotpot, Liuyishou is determined to bring more authentic flavours from China to all its locations in the world. New broth flavours include the full-flavoured duck & pickled radish broth, the garden-fresh tomato broth, and the earthy wild mushroom broth. Besides the quality and authenticity of food and products, Liuyishou's latest brand refresh also brings modern touches to service and the dining environment, providing the best hotpot experience to customers.
Liuyishou Hotpot is honoured to welcome Hainan Airlines joining in celebrating Chinese New Year across the Pacific. Like Liuyishou, Hainan Airlines is one of the prominent brands of China with tremendous global influence. Both companies share the same goal of connecting the best of Chinese culture to the modern world with quality products and services. It is such exciting news that Hainan Airlines will be sponsoring a significant number of lovely prizes for participants of the #BestHotPotMoment challenge.
About Liuyishou Hotpot: Founded in 2000, Liuyishou Hotpot has grown from a single location on a small street in Chongqing, China to over 1,500 locations in China, Canada,U.S., Dubai, Singapore, Australia, Japan, Thailand, Indonesia, France, and Spain, and become one of the biggest hotpot chains in the world. Currently, there are 14 Liuyishou restaurants in North America, located in Metro Vancouver (Richmond, Burnaby, Downtown Vancouver), Toronto (Richmond Hill, Scarborough, Downtown), Edmonton, Ottawa, New York (Flushing), San Francisco Bay Area (San Mateo), San Diego, Princeton, Boston, and Seattle, with 4 scheduled to come in 2020: Montreal, San Jose, Chicago, and Houston.
Liuyishou (pronounced leo - ee - show ) has received many awards including: Top 10 China's Hotpot Brands, China's Famous Hotpot Award, Renowned Restaurant of China, and National Green Dining Enterprise Award. In 2015, Liuyishou was ranked number 6 out of the Top 100 Dining Enterprises in China. In 2017, Liuyishou received the Diner's Choice Awards for Best Hotpot Restaurant in Vancouver.
About Hainan Airlines: Hainan Airlines is an airline headquartered in Haikou, Hainan Province of China. It is the largest civilian-run and majority state-owned air transport company, making it the fourth-largest airline in terms of fleet size in China, and the tenth-largest airline in Asia in terms of passengers carried. Hainan Airlines operates seven bases across China: Beijing– Capital, Guangzhou, Haikou, Hangzhou, Sanya, Shenzhen and Xi'an. It operates an extensive network across China, connecting Asia, Europe, North America, and Oceania. It serves nearly 500 domestic and international routes and flies to more than 90 cities. Hainan Airlines is a Skytrax 5-star airline.