Mediterranean Sun & Seafood – Cooking Class
January 13 @ 6:30 pm

-

9:30 pm

PST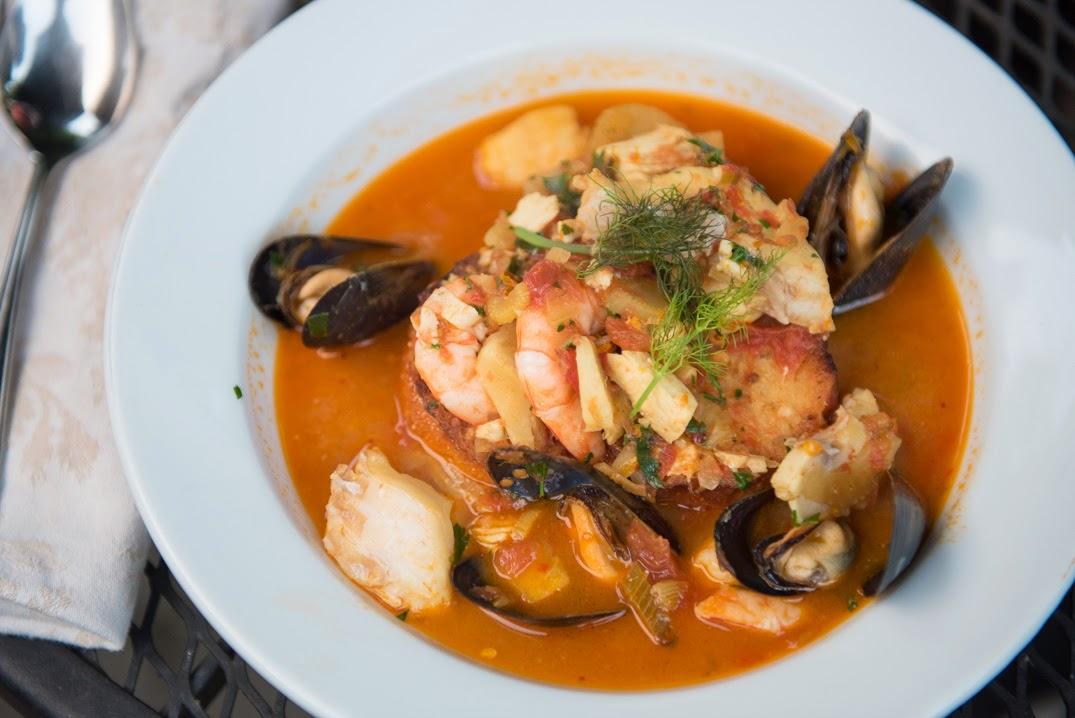 If the fall is getting to you, take a dip in the Mediterranee with Chef Valentine and discover new way to cook seafood dishes
Please note at this time, we only take reservations in group of 2.
Please read our Class FAQ before registering! This FAQ will answer questions about Covid-19 safety procedures, class credit, how to book, cancellation policies and more. Call us at 604-939-6200 or visit us during opening hours to register.
The cold shorter days and the lack of dinner ideas are getting you blue? Join Chef Valentine tonight on a trip to sunny Mediterranee to discover some tasty ways to cook your seafood, with Southern Europe inspiration!
On the menu tonight:
– Clam and Serrano Tapas: A quick and tasty way to serve seafood and meat together in 5 min! Served with sourdough crostinis.
– Cod and Tapenade "Papillote": the fish is steamed with tapenade in a foil packet to preserve its full flavor
– "Marseille to Vancouver" Bouillabaisse: This famous Marseillais fish stew will get a twist, since we're nowhere near the Mediterranean sea, with seafood selection available in BC: Mussels, clams, shrimps, and rock fish, all cooked together in the most flavorful saffron broth.
Served with toasts and its "rouille"
– Flaune Aveyronnaise: to finish on sweet, enjoy a custard pie from the South West of France, served with a berry coulis
$85 + gst
Enjoy 10% off the entire store on the day of the event!
Want to save the Eventbrite fee? You can register in person and over the phone directly with the store (604) 939-6200. Payment is required when you register – visa, mastercard, debit, gift certificates and cash are accepted. We require 72 hours notice if you can't make it to your class for a full refund or to move you to another class. If you need to cancel but have not given 72 hours notice, a refund will not be issued but you can always send somebody in your place. Chefs will try to accommodate food allergies or dietary restrictions if given 72 hours notice. Please inquire prior to booking if there are any food concern. 
Related Events