The office launch of ROASTER CENTRAL on Septmeber 13 at Espresstec
September 13, 2018 @ 4:00 pm

-

6:00 pm

PDT

Free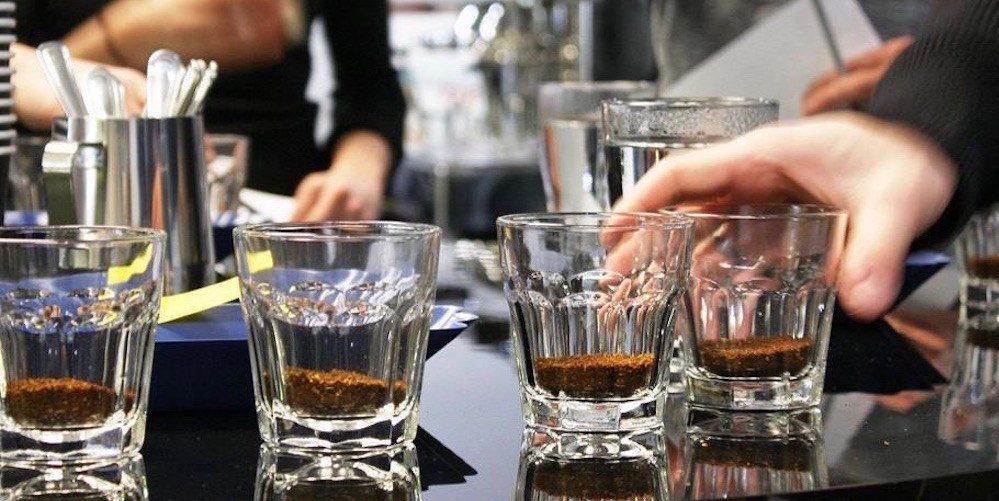 ATTENTION COFFEE LOVERS!
ROASTER CENTRAL, Vancouver's very first coffee tasting centre, is set to launch on September 13 th at Espressotec on Clark
Drive. Here they offer the chance for coffee-drinkers of every
type to brew and taste a full spectrum of coffees by donation at the customer's discretion. Featuring up
to 40 different coffees freshly-roasted by roasters from local regions and beyond, it's the ultimate
coffee-tasting destination!
The impressive bank of Baratza Sette 270Wi grinders in the brand new flight centre at Espressotec's
showroom is a sight unlike any other in this coffee-loving city. Lined up along a counter beneath shelves
of brightly-packaged coffee, each grinder will feature a different coffee that visitors can grind and brew
into tasting flights. In this way, coffee lovers can transport their taste buds to global coffee origins like
Ethiopia, Peru, Indonesia, etc. and explore a wide range of flavour profiles (Bright / Citrus, Fruit-
Forward, Rich / Sweet, Earth / Smoke, etc.) — all in one place, for only the cost of a donation to Lookout
Society.
"The coffee-tasting experience can be as complex and satisfying as that of wine or scotch," explains Reg
James, owner of Espressotec. "But not everyone wants to dive in blindly and buy a full bag — or even a
cup — of an unfamiliar coffee. Roaster Central provides an easy way for those who are new to specialty
coffee to try some really interesting coffees without that upfront cost."
Visitors will also learn to brew coffee using a pour over method that encourages a full sensory
experience, guided by knowledgeable Espressotec staff. Coffee featured at Roaster Central will be
available for purchase in-store and on Espressotec's online store. The aim is to showcase a variety of the
talented specialty coffee roasters that are pushing the local, national and global coffee industry forward.
Among the participating roasters so far are Pallet (Vancouver), Drumroaster (Cobble Hill), Chronicle
(Calgary), Smoking Gun (Mission), Contrabean (Kitchener), East Van Roasters (Vancouver), Notch (Delta),
Caffé D'arte (Seattle), Mogiana (Richmond) and many more.
The official launch on Thursday, September 13 th will begin at 4pm at Espressotec with refreshments, a
roaster meet-and-greet, photo opportunities, door prizes, and (of course) all the coffee you can drink.