The restriction on indoor dining is in as the Provincial Health officials were concerned about the pandemic situation. Take-out is definitely the better solution if you desire restaurant quality food and hate to wait in the line for a patio table. We have discovered 8 Chinese spots, from high-end seafood to mom & pop shops in the Lower Mainland that provide awesome deals if you are craving for dim sum.
Kings Kitchen 京東
1149 Granville St, Vancouver, BC V6Z 1M1
(778) 379-0538 or kingskitchen.ca
Downtown Vancouver's only all-day dim sum restaurant is proud of their HK-style dishes. Besides dim sum, they serve classic dinner dishes such as Peking Duck and Chili Crab. They also have some of their dishes available frozen if you want to buy a large quantity for convenience.
The Deals
> All dim sum items (over 20 dishes) are 20% off for pickup
> Receive a $5 coupon when dim sum order is over $35, two $5 coupons for order over $50, and four $5 coupons for order over $100.
Pick-up: Facebook page | Call (778) 379-0538
Delivery: UberEats (new dim sum deal is not on the app)
Western Lake 西湖海鮮酒家
4989 Victoria Dr, Vancouver, BC V5P 3T7
(604) 321-6862 or westernlake.ca
Western Lake is well known for their generous size and portion of their dim sum dishes. So you'd better bring an army to help you finish their dim sum sets! They are also known for good deals on King Crab dinner!
The Deals
》$10 OFF on each Pick Up order over $60 (before tax).
Promo code "SAVE10"
》Spend $40 before tax and get a FREE order of Steamed Shiu-Mai Dumplings
Pick-up only: https://www.order-westernlake.ca/foodticket/ | call (604) 321-6862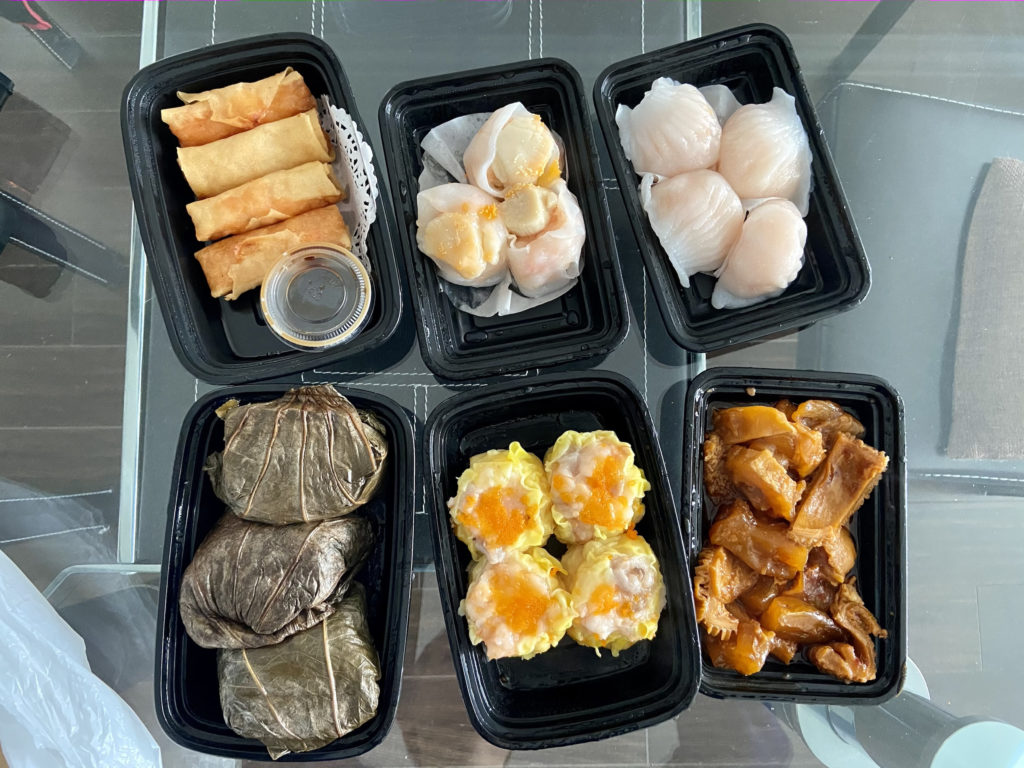 Sea Fortune Restaurant 海洋皇宮酒樓
8360 Granville Ave #145, Richmond, BC V6Y 1P3
(604) 273-2028
The Richmond seafood restaurant has been know for their amazing deals. There are three Dinner-for-Six dinner sets ranging from $88 to $138 featuring incredible seafood dishes. The jumbo lobsters are only $20.80/lb. No to mention the three dim sum to-go deals.
The Deals
All dishes 20% off for take-out
》Shrimp Dumpling Dim Sum Set: 4 dishes for $24.80
》Steam Sparerib Dim Sum Set: 4 dishes for $23.80
》Dim Sum Platter Set: 6 dishes for $33.80
Pick-up only: online: https://h5.auroratech.top/#/shop?id=393
| call (604) 273-2028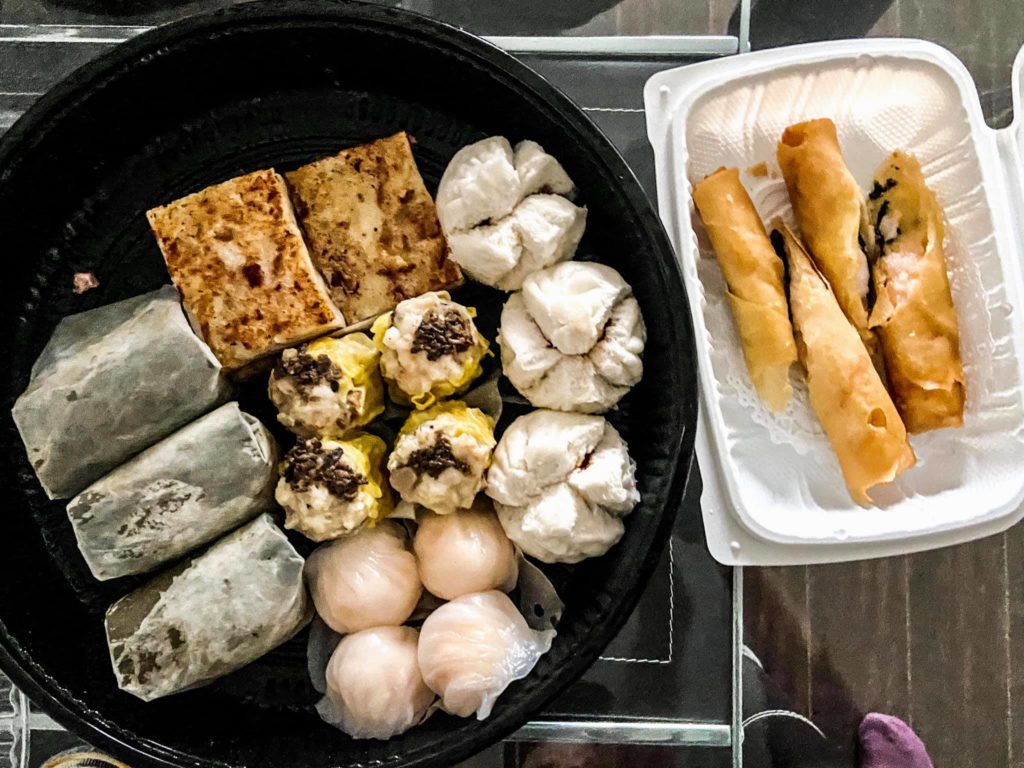 Dragon Group Restaurant 德慧龍宮
150-4751 Garden City Rd, Richmond, BC V6X 3M7
(604) 278-1233
This is one of the underrated Cantonese seafood restaurants in Richmond specializing in classic seafood dishes, and often offering deals on live lobster or crab. They have one dim sum deal that's great for a larger family to share.
The Deal
Dim Sum Set of 8 dishes for $45
Pick-up only: (604) 278-1233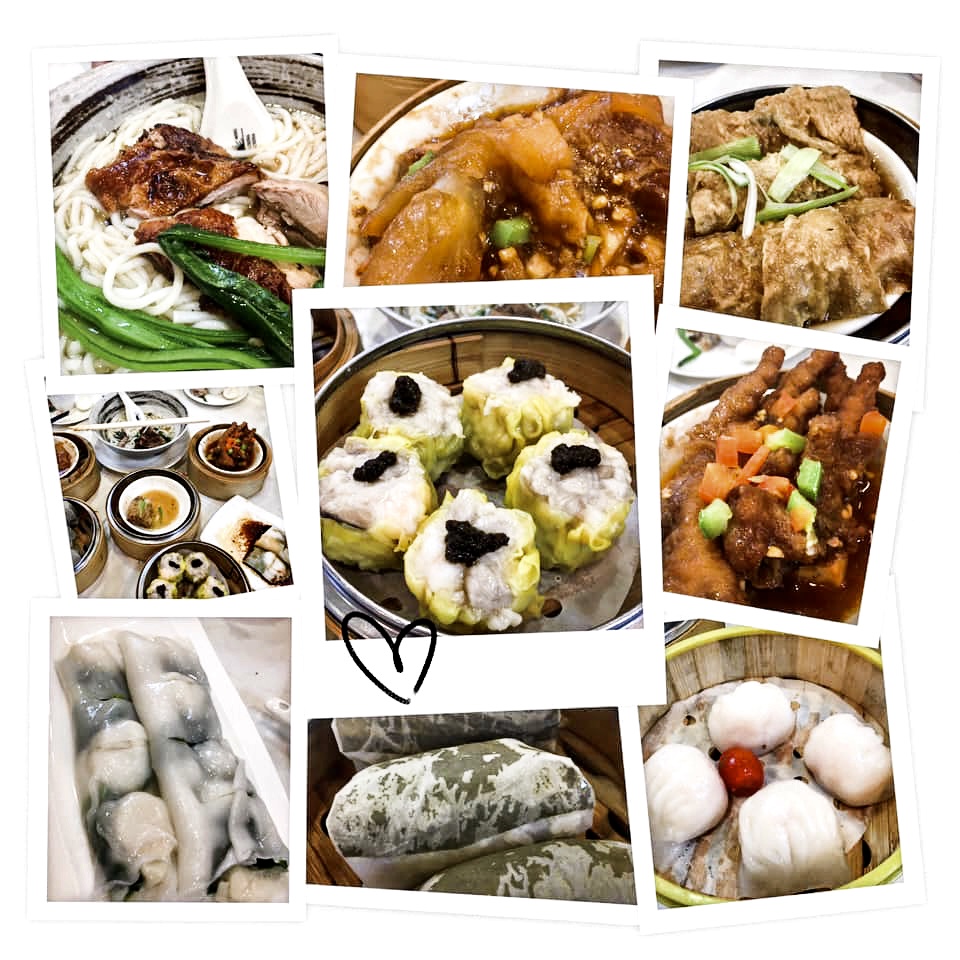 Jade Seafood Restaurant 玉庭軒
2811 No. 3 Rd #280, Richmond, BC V6X 2B2
(604) 249-0082 or jaderestaurant.ca
Jade has been a classic high end Cantonese seafood restaurant in Richmond for years. It has been recently relocated away from Alexandra Rd, the foodie street and it is now near River Rock Casino. Besides its high quality dim sum deals, it also serve personal dinner sets for only $14 each. Not to mention its Mahjong dinner set for only $88, which can feed 4-6 people.
The Deal
Take-out 20% off
Assorted 3-kind Dim Sum Set (2pc/kind) $13.49
Truffle Mushroom Dumpling, Crab Meat Siu Mai, & Shrimp Dumpling
Pick-up: call (604) 249-0082
Delivery/Pickup: FanTuan
Sea Harbour 海港大酒樓
8888 River Rd Unit 150, Richmond, BC V6X 0E1
(604) 232-0816
Located at River Rock Casino, this high end Chinese restaurant has all the premium dishes that make you mouth watering. They do have a couple of the dim sum sets that allow you try a few varieties.
The Deals
Dim Sum Set A (6 pc): $11.80 – 3 kinds of steamed dumplings
Dim Sum Set B (6 pc): $11.28 – 3 kinds of dumplings, fried or baked
Dim Sum Set C (6 pc): $10.68 – 3 kinds of dessert dim sum
Pick-up: call (604) 232-0816
Delivery/Pickup: FanTuan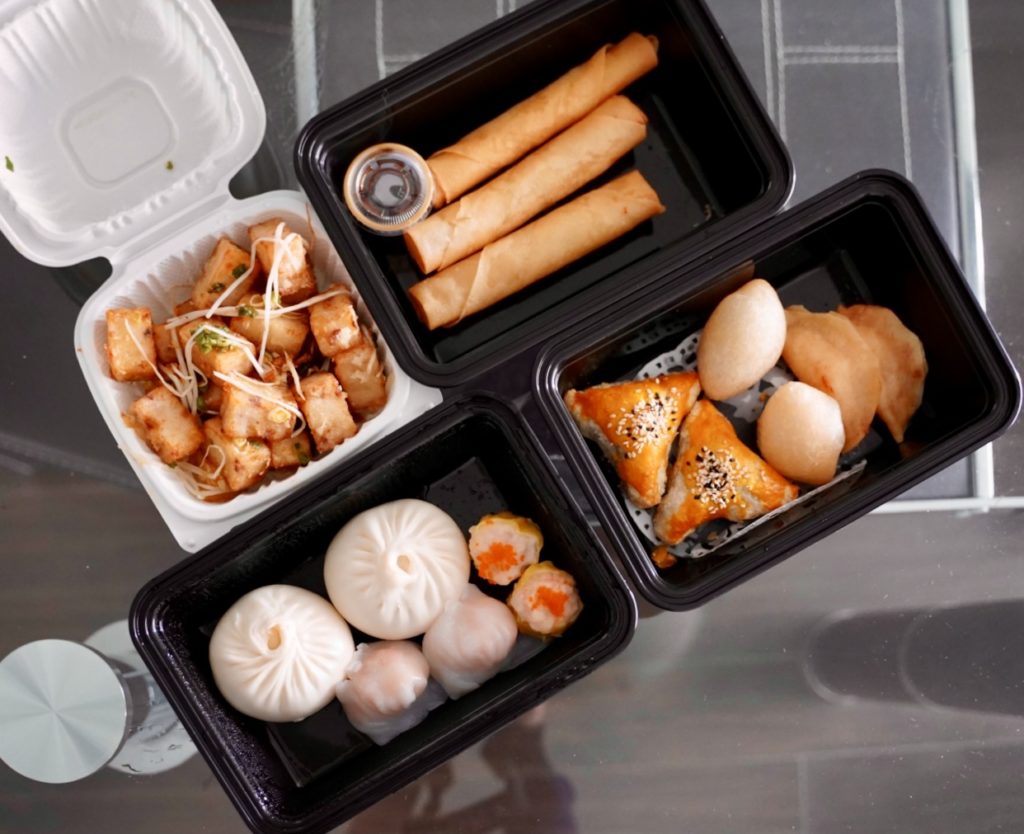 Sun Fresh Bakery 新發餅屋
245 Keefer St, Vancouver, BC V6A 1X5
(604) 688-3868
This Chinatown bakery is old school and has been around for decades! They hand make their own fresh dim sum and big buns daily. You will be amazed of the size or the portion here – and the low prices too!
The Deal
Everything on their menu is a deal here! Basically a serving of each item here is a full meal, well for most people, such as the $4.25 Rice Noodle Rolls (beef or BBQ pork), or the $2.85 Big Bun. (prices are from FanTuan)
Pick-up: order in person or call (604) 688-3868
Delivery/Pickup: FanTuan (10% off)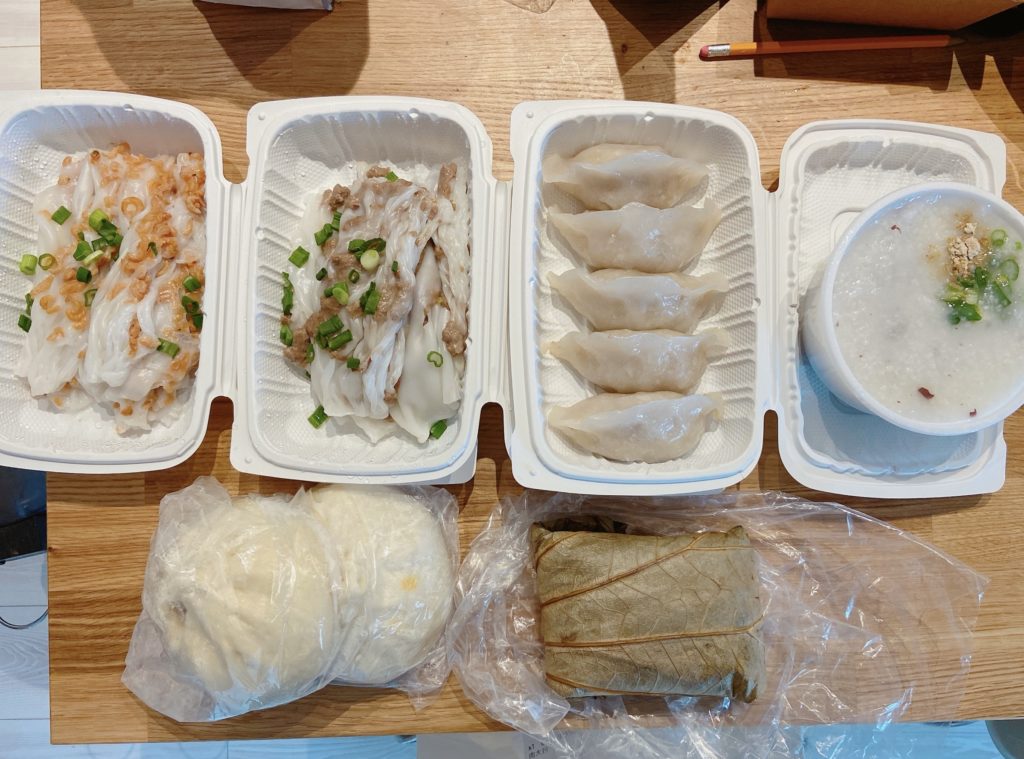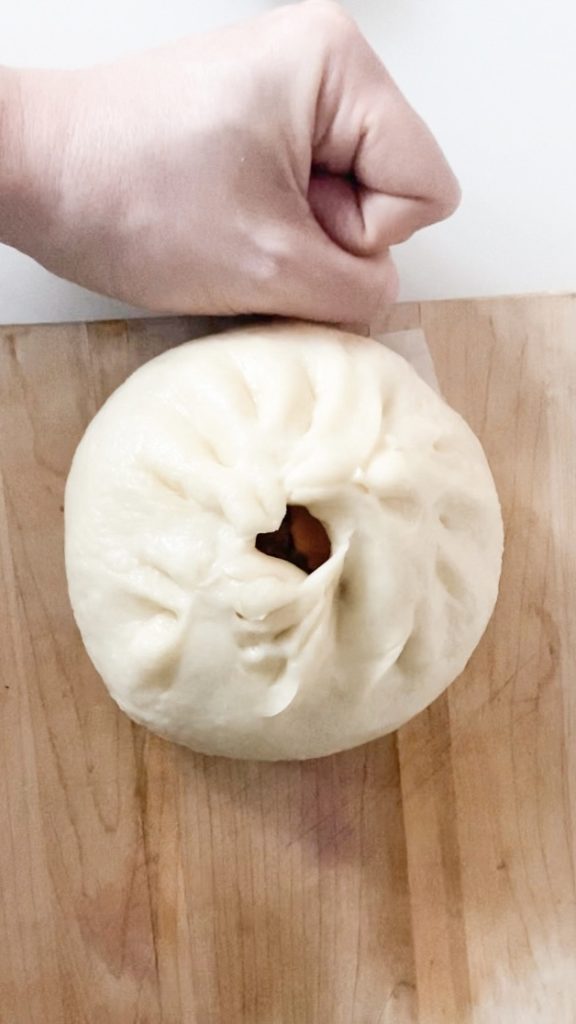 Dim Sum Now 佬點點心
8700 McKim Way Unit 2103, Richmond, BC V6X 2H8
(236) 863-2728
This small spot is hidden in Admiralty Centre, a tiny Asian mall in Richmond. All the dim sum items here seem much cheaper because all items come in 2 pieces. This is great if you are by yourself and want to try more varieties. They also sell snacks and rice dishes.
The Deal
Assorted Dim Sum Platter $9 (6 pieces of different dim sum)
Pick-up: order in person or call (236) 863-2728
Delivery: FanTuan