The Gotham Girl is a playful nod to the feminine icon in the logo that represents the brand, and a fitting tribute to Gotham's two decades of cocktail excellence.
The logo's art-deco inspiration is reflected throughout the luxurious dining room and lounge which, since 1999, has become a favourite for locals and visitors looking for a classic, modern steakhouse experience.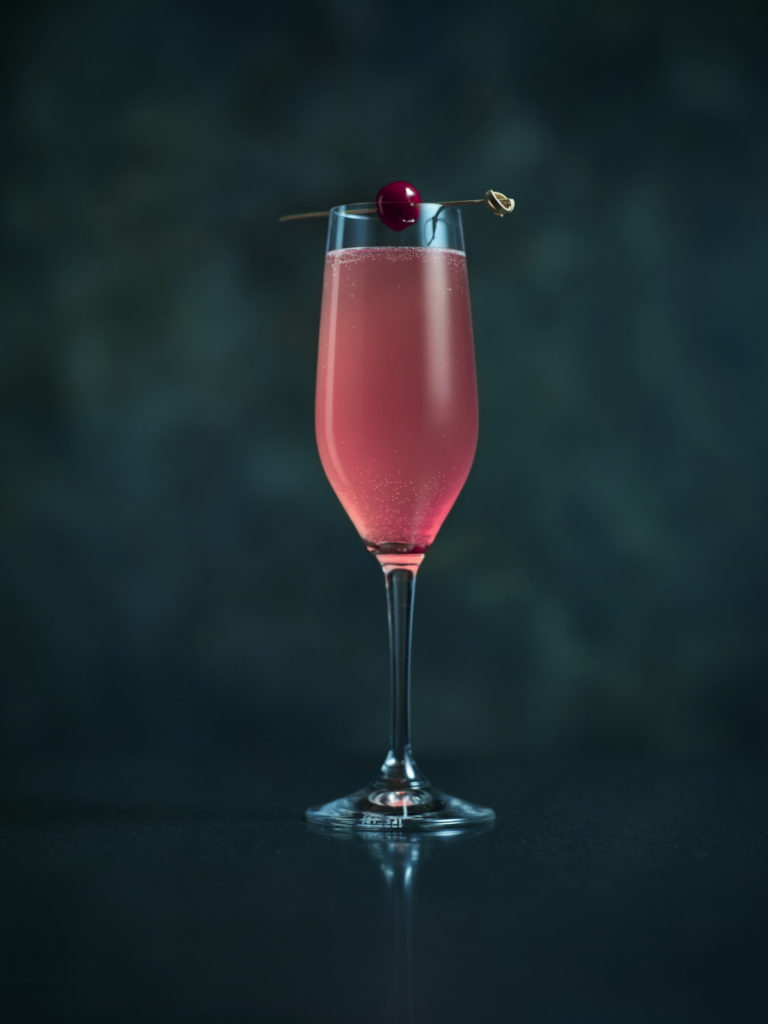 GOTHAM GIRL
– 1oz Bombay Sapphire gin
– 1oz lemon juice
– 1oz hibiscus syrup
– 2 dash cardamom bitters
– Domain Chandon sparkling wine
– Cherry garnish
For more information, visit www.gothamsteakhouse.com.