The 20th Annual Healthy Chef Competition presented by BC Produce Marketing Association(BCPMA) took place at Hyatt Regency Vancouver on March 20, 2019. The annual event helps raise the awareness of the healthy aspects of putting fresh produce on everyone's plate.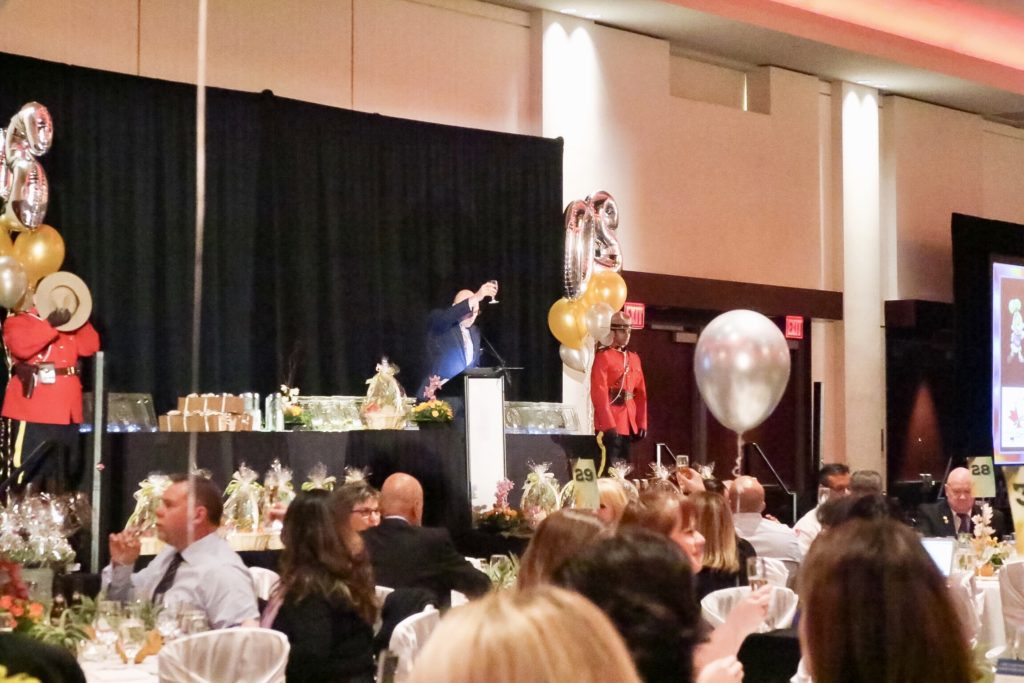 Supported by the BC Chef's Association, the event showcased ten competing teams of chefs from the Lower Mainland's famous restaurants, hotels, and culinary institutes. The teams completed against each other by creating gourmet dishes with the best fresh fruits and vegetables available. I was honoured to be selected as one of the media judges again this year.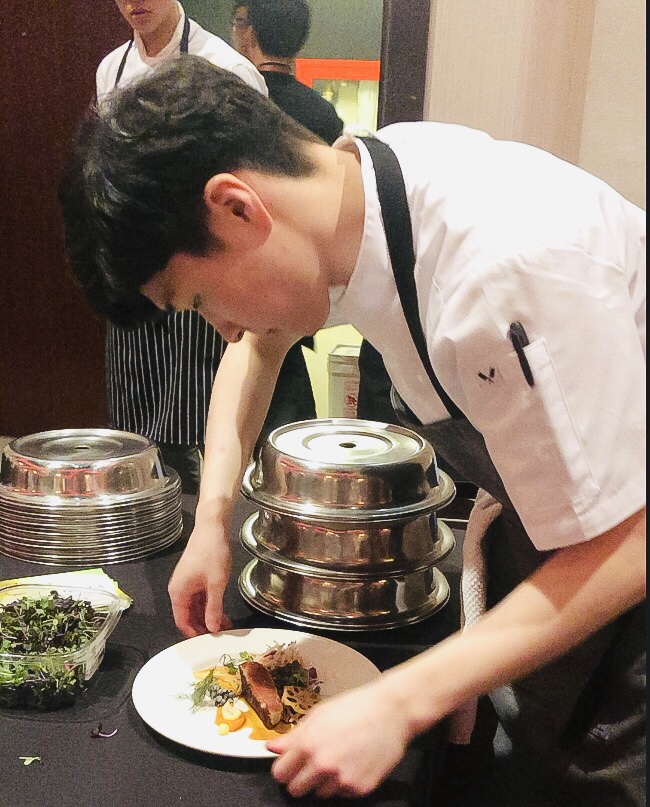 The evening also featured celebrities, politicians, auctions, door prizes, and media coverage at this gathering of all the key participants in the shared goal of promoting a healthier lifestyle to British Columbians.

And the winners are:
Wild Fig
Executive Plaza Hotel Metro Vancouver
Best Entree ½ Your Plate Winner 2019

35-Days dry aged Hormone Free AAA Striploin
Sweet potato roulade, Baby nugget potato Carrot yam puree, Baby beets, Caulilini Cipollini, Purple brussel, Squash puree Cipollini, Nasturtium, Dark mesh tuile, Madagascar peppercorn sauce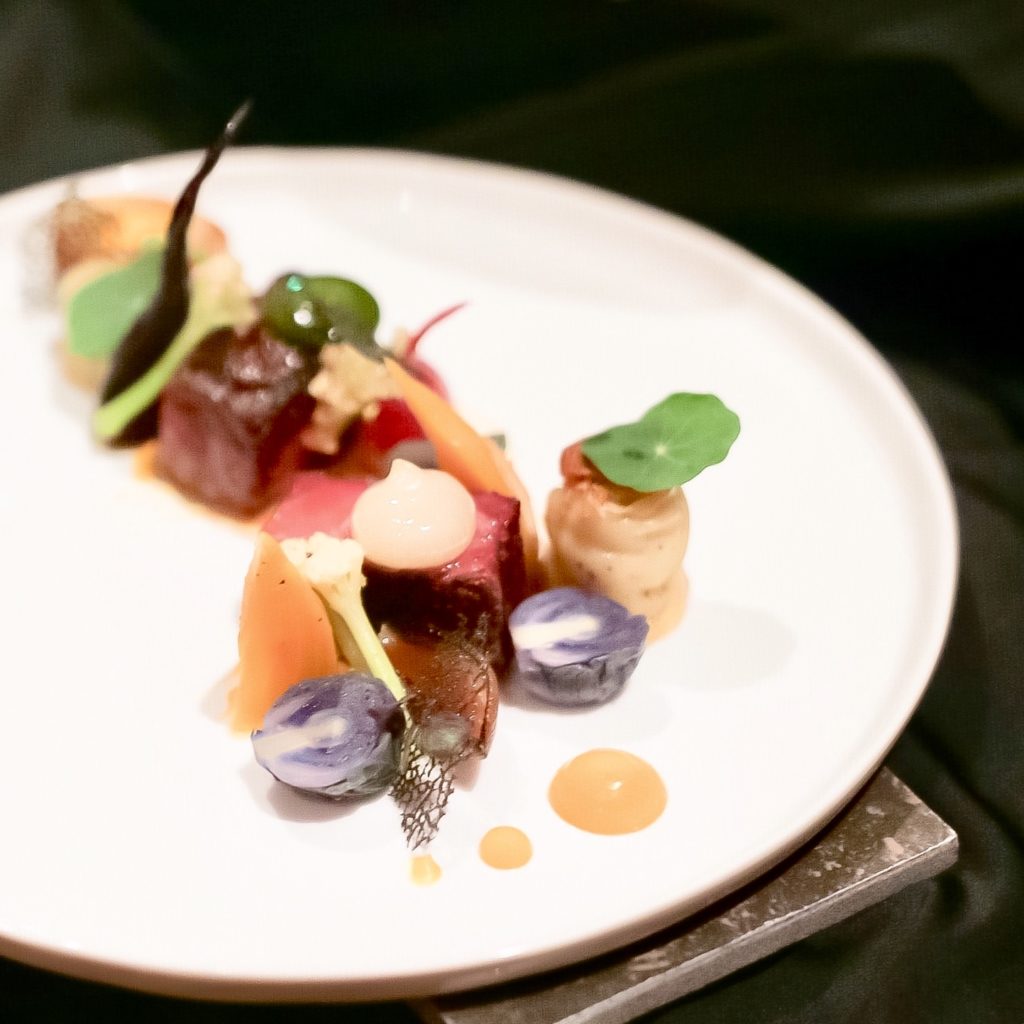 Wild Figs also presented the following dessert:
White chocolate banana mousse cake tube Cocoa butter, Banana compote, Hazelnut dacquiose Dolce de leche, Chocolate meringue almond soil Fizzy fruit berries, Edible gold dust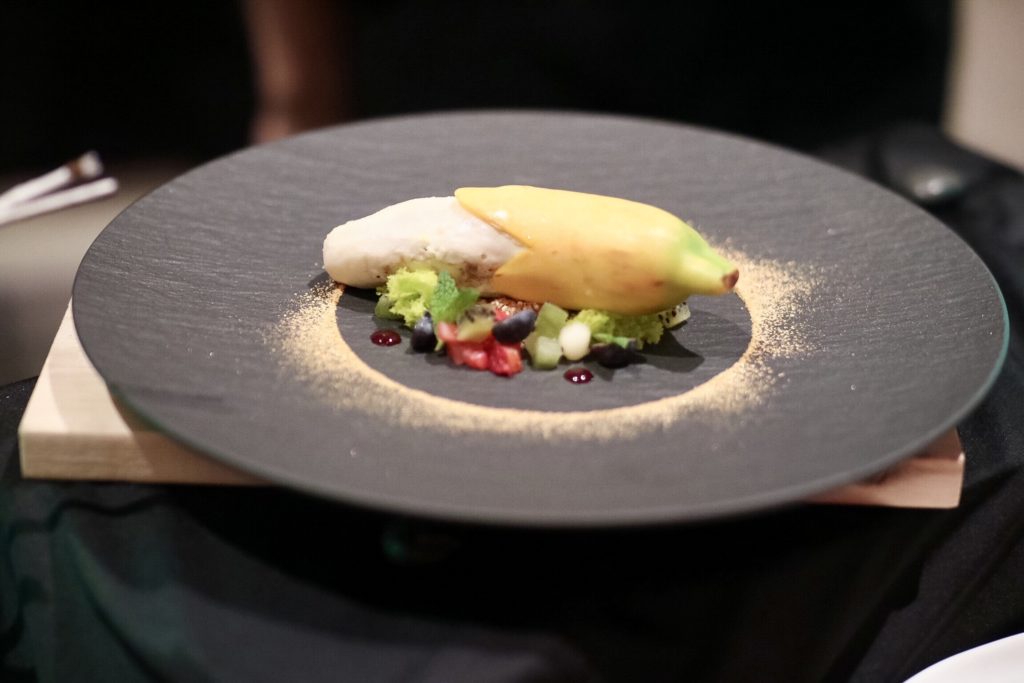 Wild Fig also won
Best Table Showcase 2019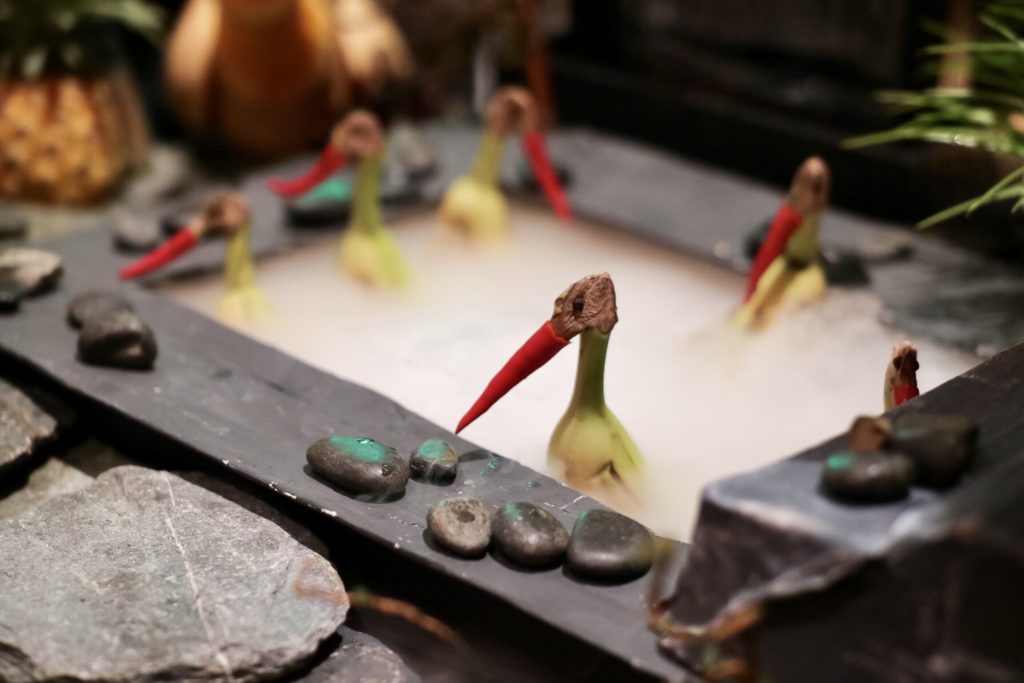 VCC – Vancouver Community College
Best Dessert 2019
Rhubarb bar, Dehydrated Vanilla meringue Kombucha fluid gel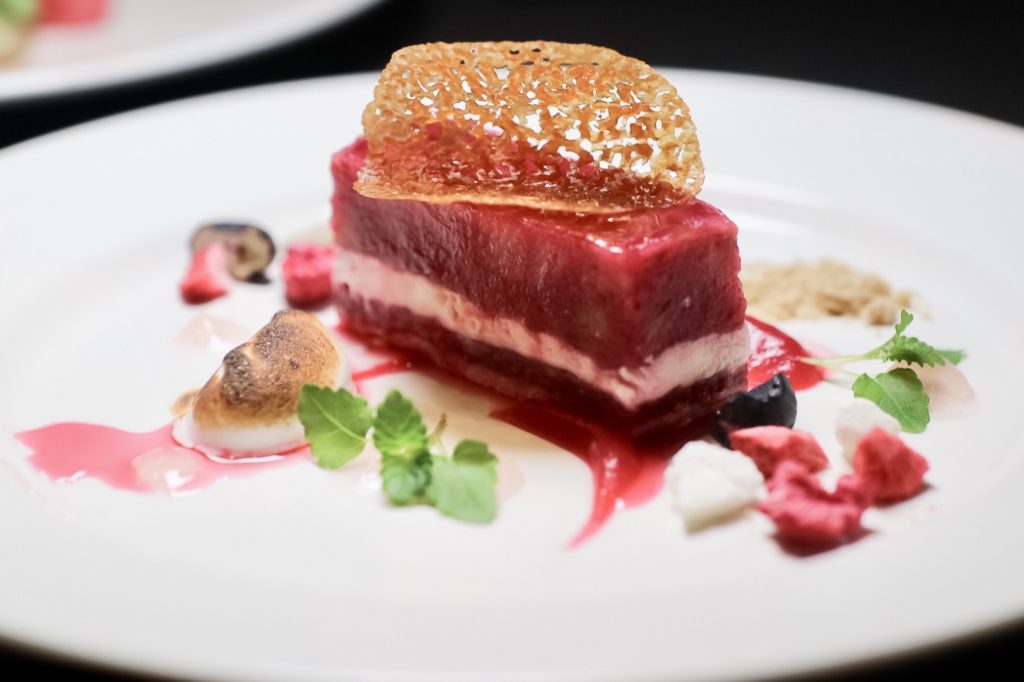 VCC also presented the following main course.
Braised Pork Cheek, sunchoke, Ambrosia Sour radish amaranth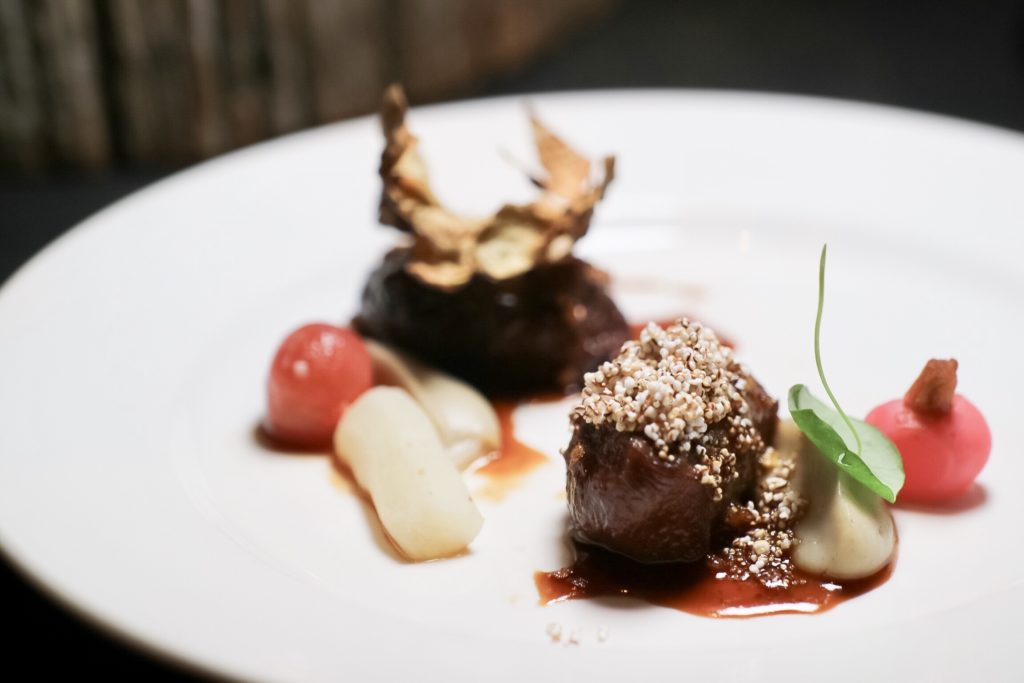 White Spot
PEOPLES CHOICE WINNER 2019
Main Course
Sous Vide Duck Breast in Prosciutto Sherry Duck Glaze Ginger Snap and Crispy Skin Sand Duck Fois Gras and Porcini Globe Oven Dried Tomato Purple Potato, Heirloom Carrots, Cauliflower chips, Pea Puree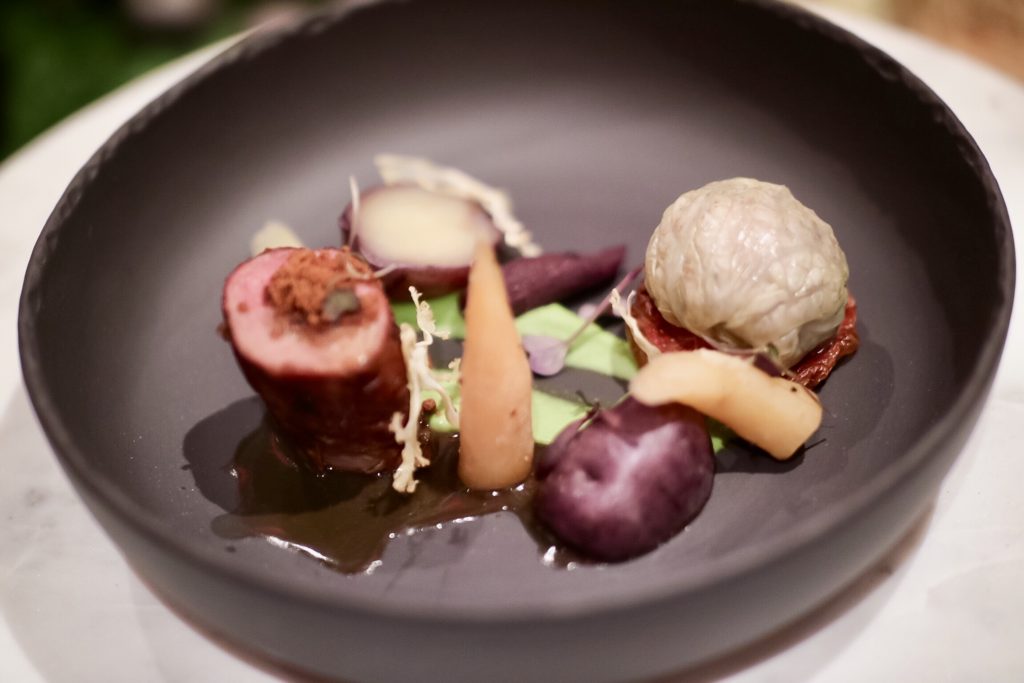 Dessert
Cucumber Panna Cotta Ambrosia Apple and Celery Salad Mint Gelato Lime Simple Syrup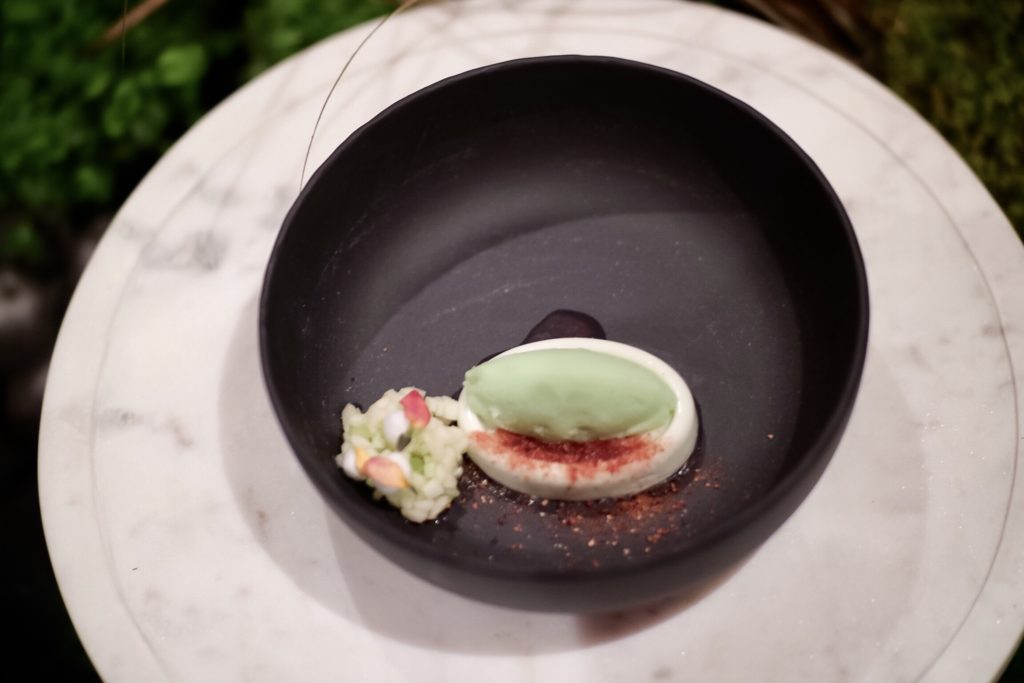 Here are the other competing restaurants:
Wild Forager Catering
Main Course
Pig in the cabbage patch Gelderman farms roast pork loin Fried Sauerkraut Cauliflower and leek fondue Fingerling potato Olive oil sous-vide grape tomato Wild Forager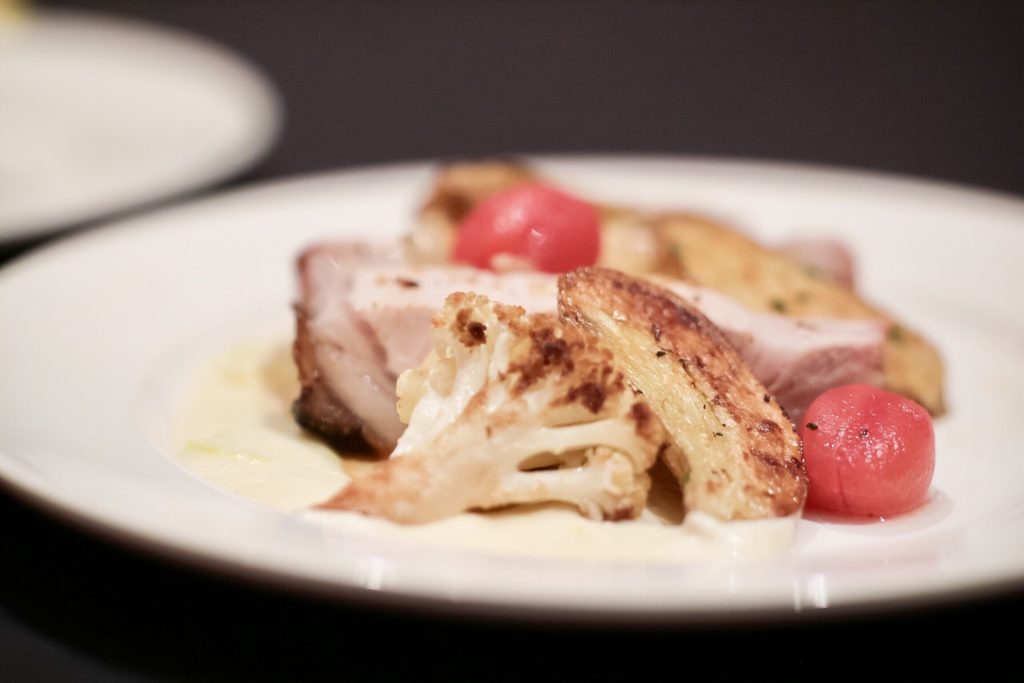 Dessert
BC Ambrosia Apple pie gelee Sable Tart Maple Dijon Chantilly cream Apple cider tuiles Cointreau caramel Mint infused Strawberry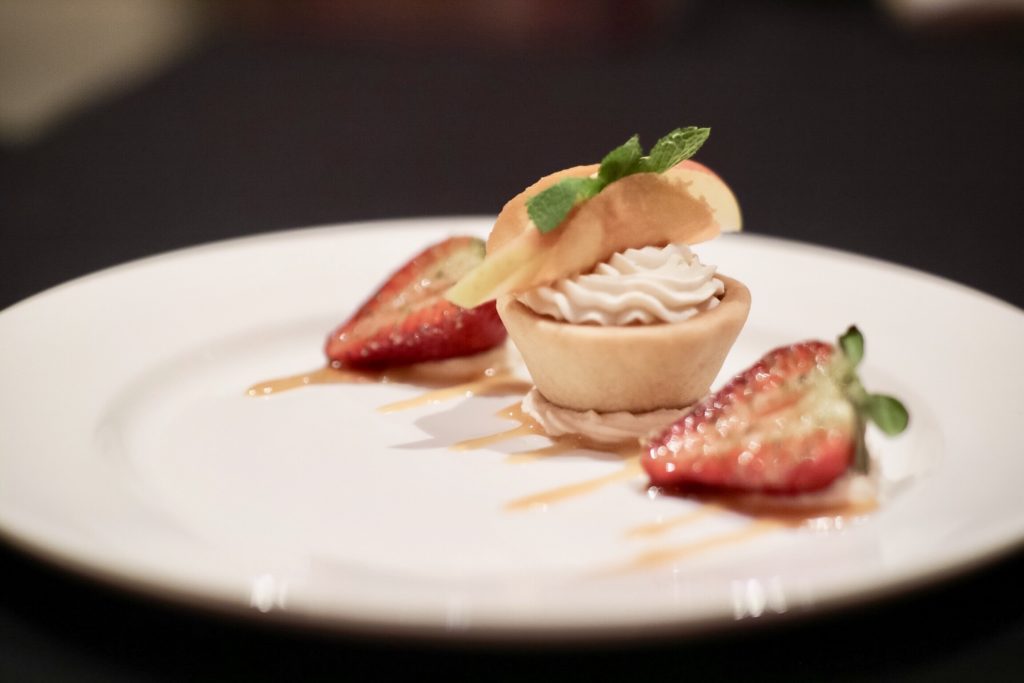 Cedar Feast House Catering
Main Course
Maple Pumpkin Crusted Cod on a bed of Rapini Apple Chutney Potato Pave, Roasted Beet, Butternut Squash and Corn purée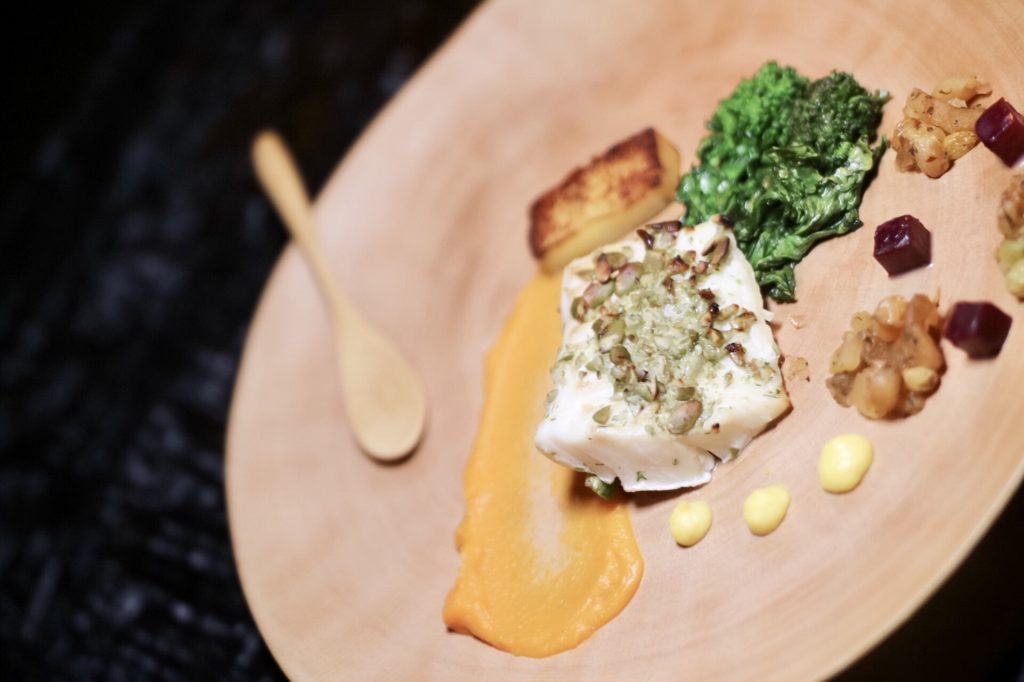 Dessert
Bannock Truffle, Coconut Dark Chocolate Potato, Beet Ginger IceCream on a wafer crisp topped with a Ambrosia Apple Chip and Blueberry purée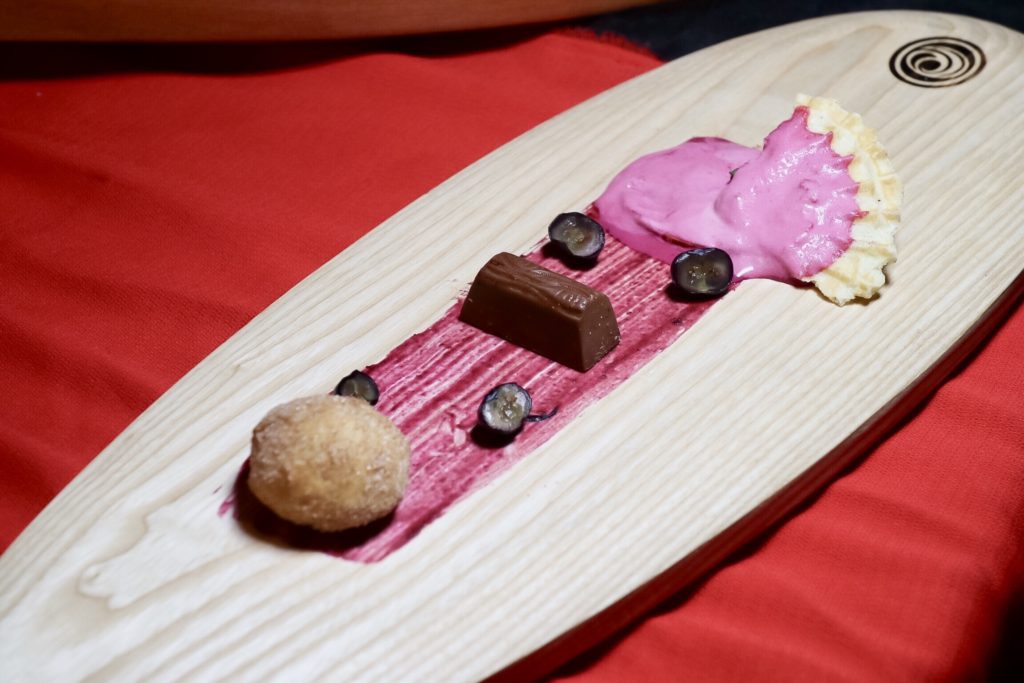 Beach Grove Golf Club
Main Course
Sundried tomato crusted Baja Scallops Blue baby potato Filled with yam Asparagus, baby carrots Baby beet roots, red cabbages miso paste puree, soy orange butter sauce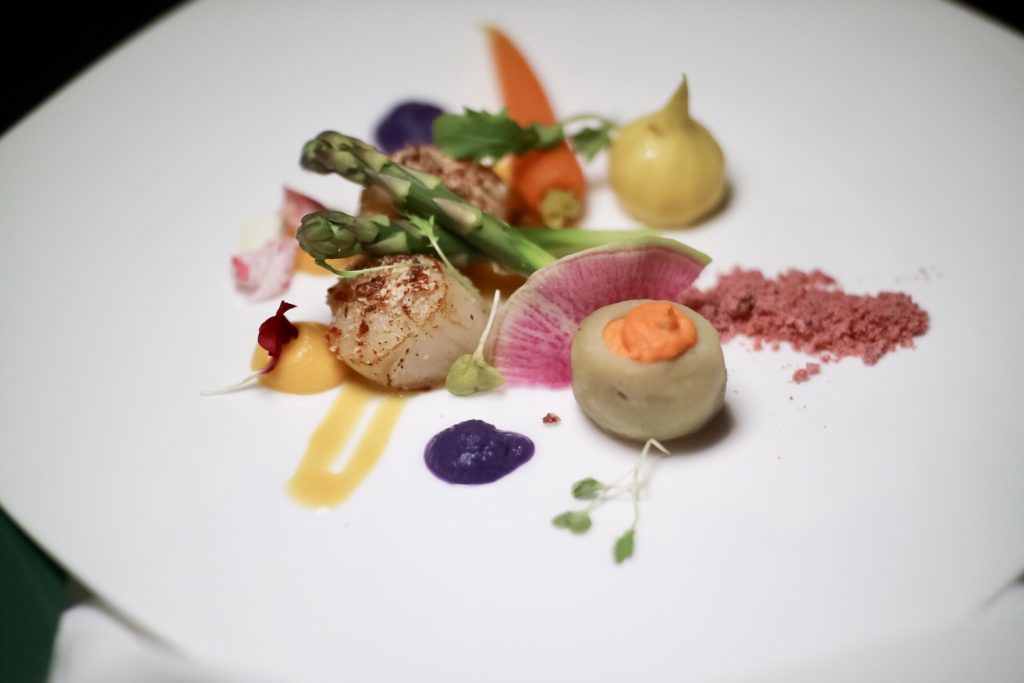 Dessert
Molten cake filled with chocolate and raspberry sauce Chocolate dirt Whipped vanilla panna cotta Mango fruit Gel Crystallize pears chips and edible flower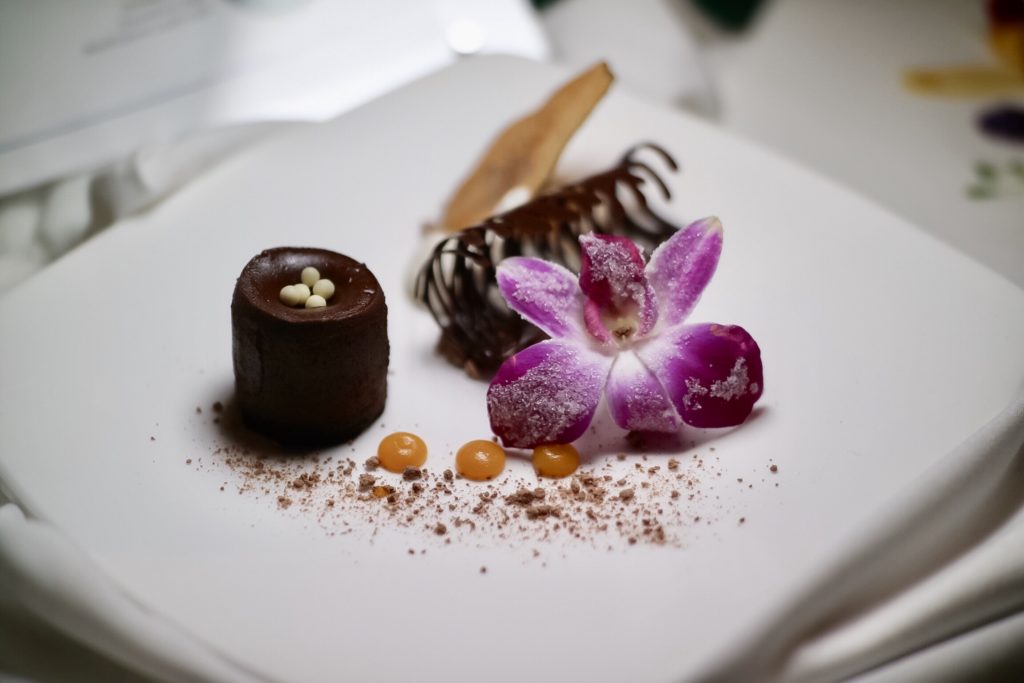 Acqua Restaurant
Executive Suites Hotel Metro Vancouver
Main Course
"Star anise kumquat duck" – star anise brined duck, kumquat glace de viande, smoked red kuri squash, black ink crisps, shimeji mushrooms, pickled mustard fennel kimchi, crispy lotus chips, black garlic sesame puree, fennel tops.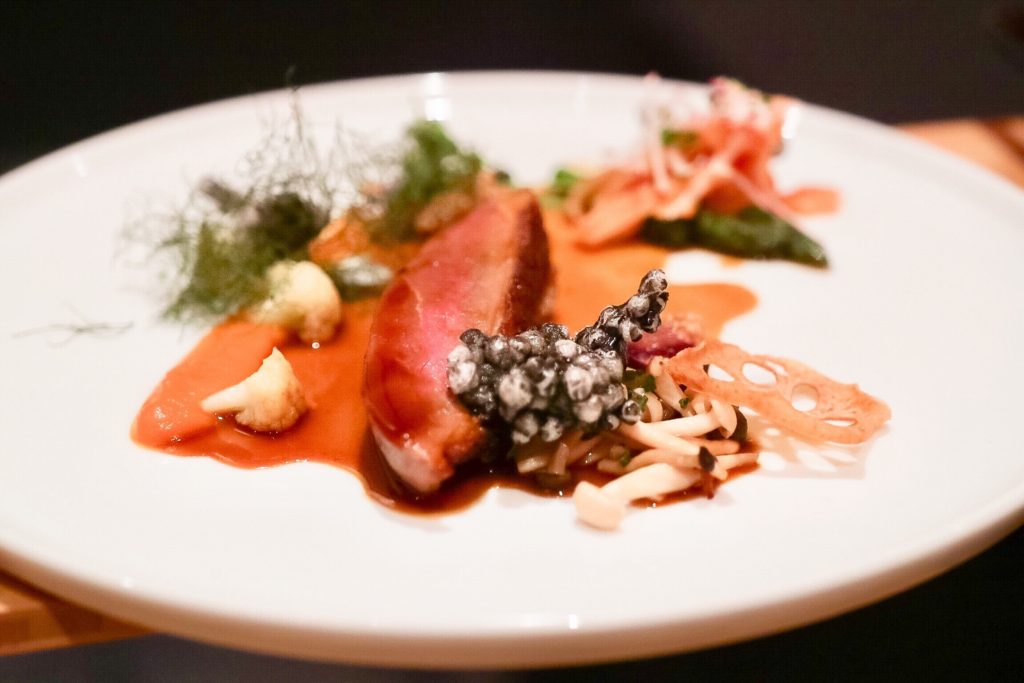 Dessert
"Yuzu meringue pie" – Meyer lemon, yuzu, dulche de leche Purple tapioca crisp, maceraed berries, blue berry meringue.
75 West Coast Grill
Vancouver Airport Marriott
Main Course
Sous Vide Octopus, Romesco & Manchego Cheese and Romesco Cannelloni, Charred Corn Segments, Sweet Corn Foam, Avocado Puree, Mole Sauce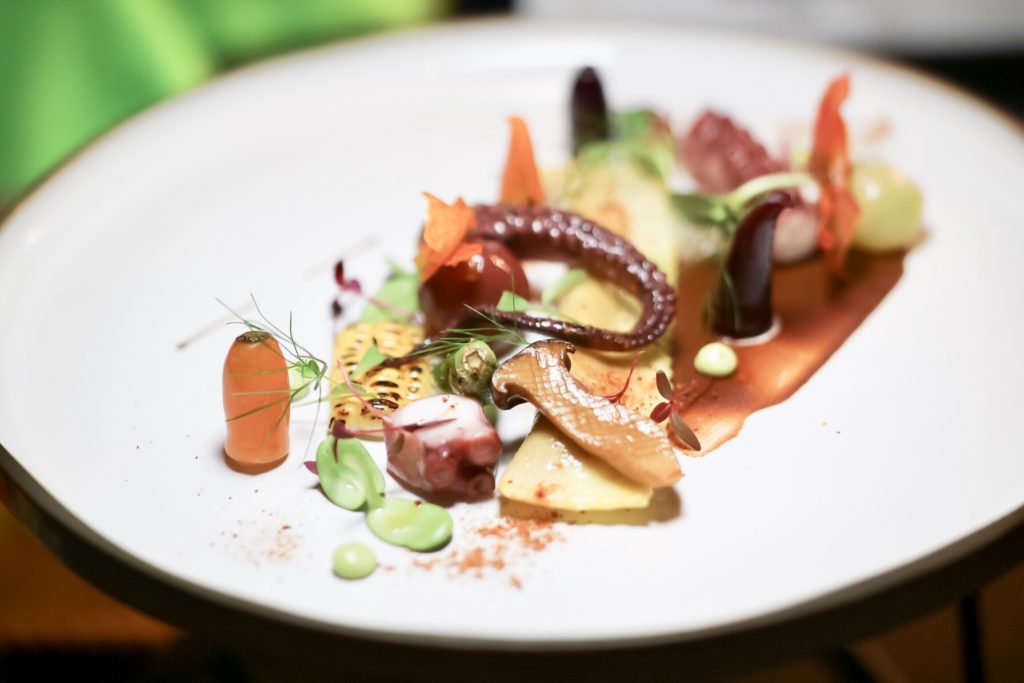 Dessert
Ambrosia Apple Gateau Basque Cake Walnut Milk Sphere, Charred Lemon curd, Pistachio and Green Grape Soil Fruit Leather, Apple Fluid Gel , Amaretto Berry variations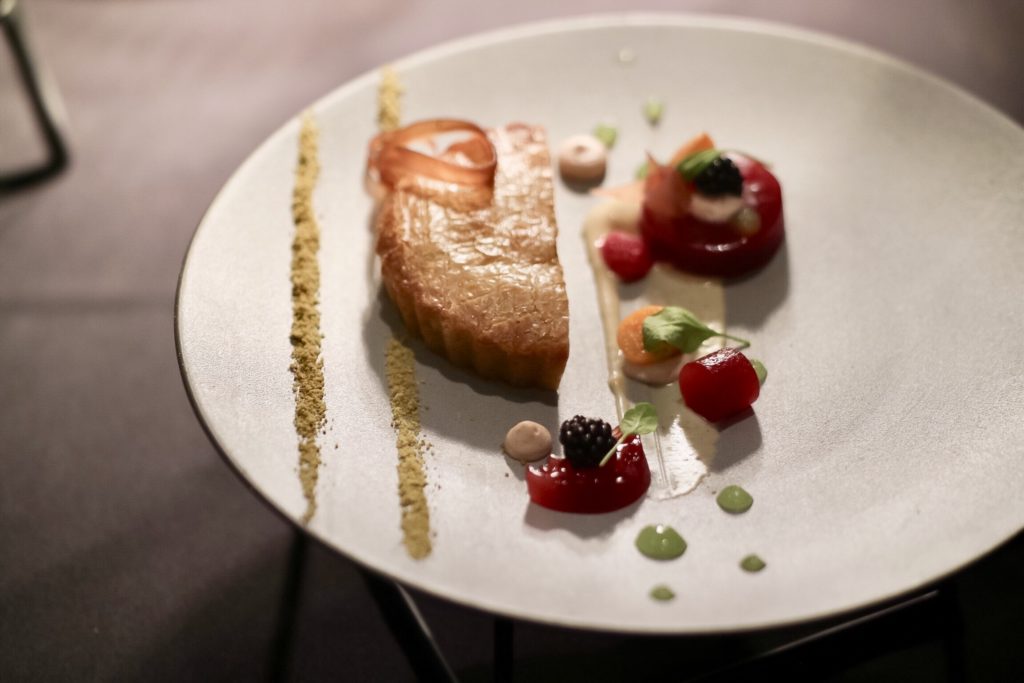 Delta Hotels
Marriott Burnaby Conference Centre
Main Course
Fermented Pine Mushroom Celeriac, Housemade Pumpkin Seed Miso Farro Pumpkin Seed Dukkah Pea Puree, Celeriac Puree, Vegetable Demi Smoked Fingerling Potatoes, Pickled Daikon Shaved Fennel, Compressed Granny Smith Apple.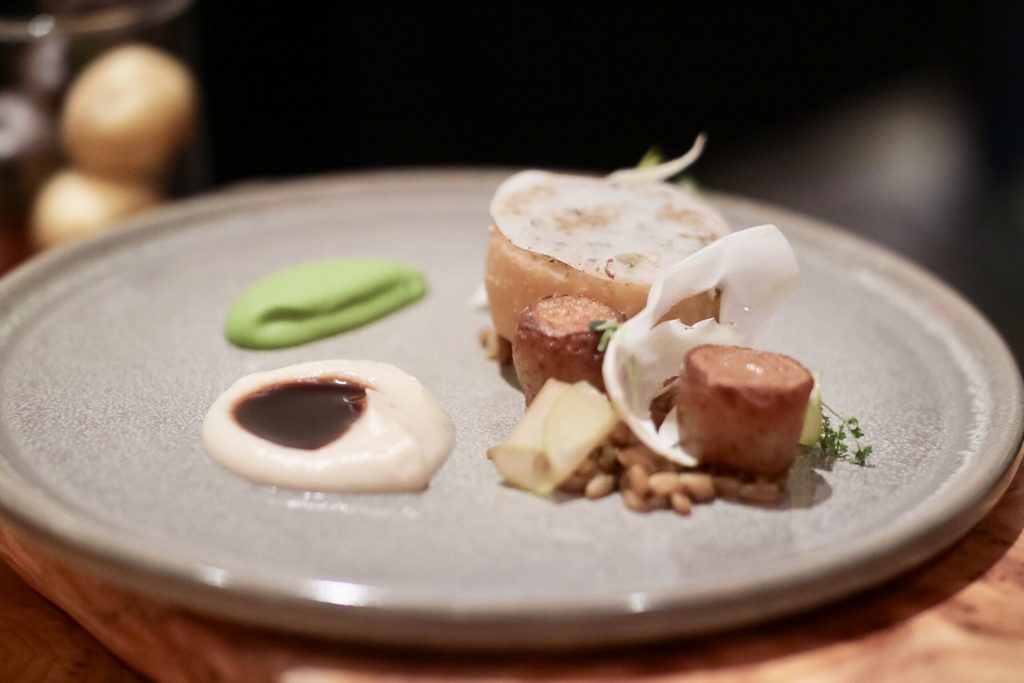 Dessert
Strawberry Panna Cotta, Almond Cocoa Nib Granola Compressed Strawberries, Sorrel Yogurt Sherbet Minted Skim Milk Whip Cream.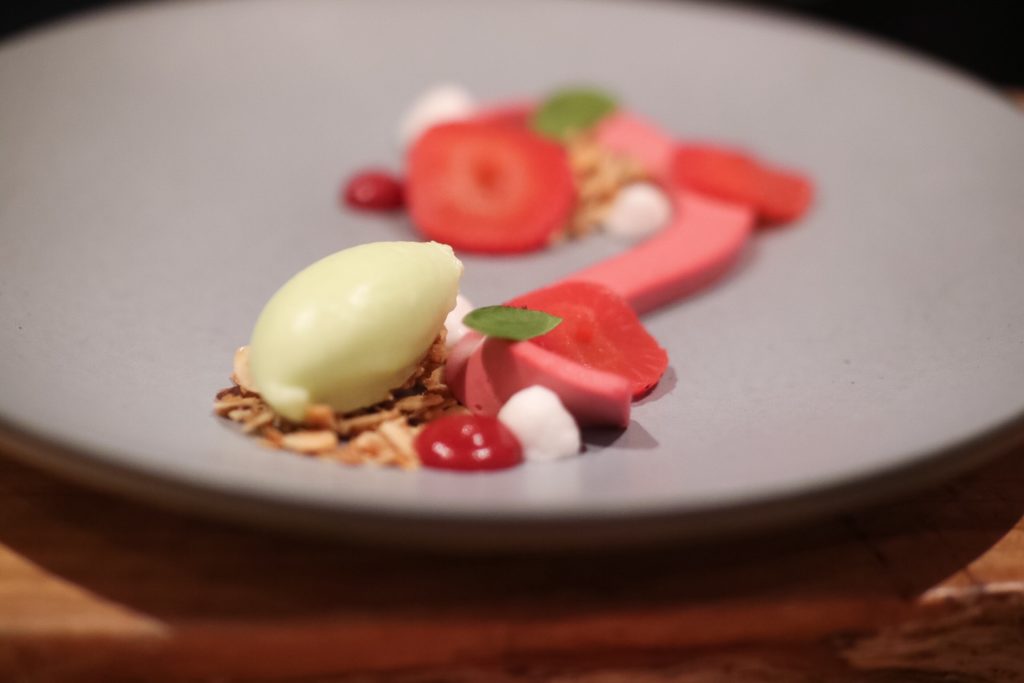 Hyatt Regency Hotel (Host Hotel)
Main Course
Lamb, Little potato CO fingerlings, Sun choke, English peas Foraged mushrooms, Fermented wild blueberry and apple bordelaise sauce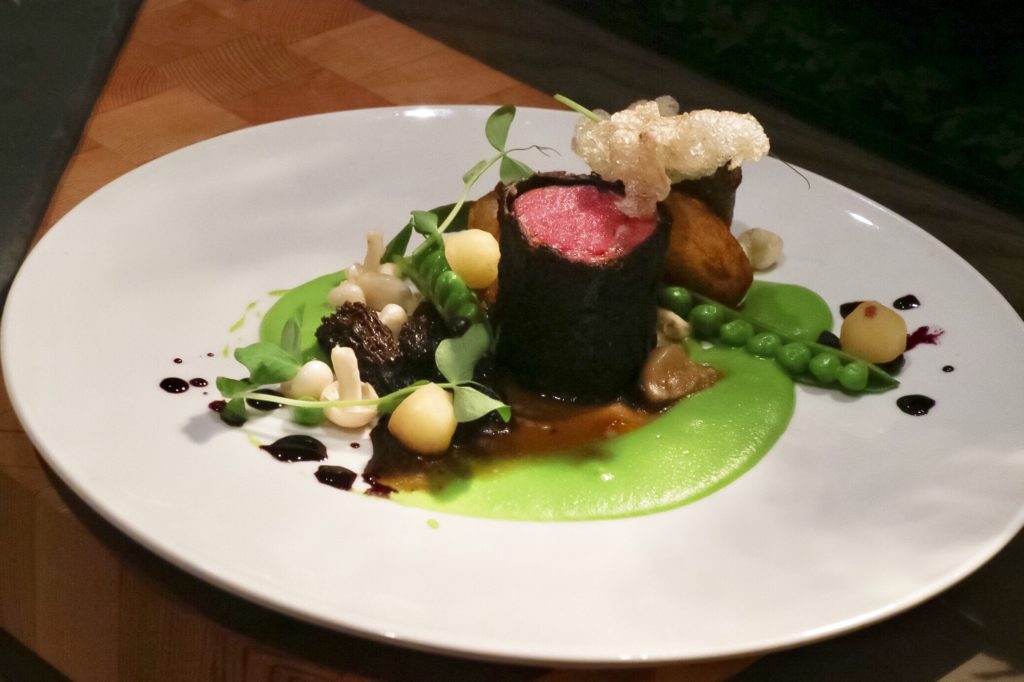 Dessert
The dark chocolate forest Chocolate moss, spruce chocolate mousse Chocolate soil, meringue mushroom Pistachio streusel