Here are the new Vancouver restaurants opened in April – June, 2019. If you have more new openings to share, please email info@foodiepulse.com.
Amaranthus [New Westminister] is located at 112-810 Quayside Drive food court. More than just salads, they are inspired by the historical and nutritional significance of plants. They offer a vegan menu that takes fresh, local ingredients and gives you something unexpected with them.
IG: @amaranthusnewwest
Ampersand Bistro & Bar [Gastown] has taken over the former Mosquito's location at 32 Water Street. As their name suggests, they hope to bring food and drinks, people and communities together through their Asian fusion and creative cocktail menu. IG: @ampersandgastown
The Ballyhoo Public House [Downtown] is located at 103-888, Burrard Street. They are another Donnelly Group project offering their neighbourhood a watering hole with pub stables in a vintage modern feel.
IG: @ballyhoo_pub

Basil Box [Downtown] is at 810 Burrard Street, Vancouver. They are bringing the authentic flavours from the street markets of Thailand and Vietnam to you, on the go. Mix and match your desired dish with various rice, noodles, vegetables, proteins, and sauce combinations.
IG: @thebasilbox
Blossom Dim Sum and Grill [Coal Harbour] can be found at 808 Bute Street, 2nd floor. Already popular for their hand-painted murals, they are bringing together Eastern and Western cuisine through their contemporary dim sum. Classics like har gao, siu mai, and xia long bao redone with an elevated twist. IG: @blossomdimsum
Butter Mere Patisserie [Chinatown] at 636 Main Street is a pastry shop combining traditional French techniques with Asian flavours. They offer slices to go, artisanal chocolates and macarons, as well as custom orders for your special occasion. IG: @butter.mere
Colony Bar Granville [Downtown] is located 967 Granville Street. The old home of former dance club "Venue" is now Granville Entertainment Districts newest multi-level bar. Expect rotating taps, trivia nights, live music, and a place to catch the latest game, as they strove to "keep good company". IG: @colonygranville
Daily Delicious [Richmond] at 110 – 2811 No 3 Road, is a new bakery near Bridgeport SkyTrain station. They offer Western-style pastries with Asian inspiration. Salted egg yolk croissants and masago baguettes, to name a couple. IG: @dailydeliciousbakery
Disco Cheetah [West End] is located at 1183 Davie Street. This popular Korean fusion food truck turned restaurant, proves their food is worth travelling to. They specialize in street food from Seoul, proving Korean cuisine is more than just kimchi and bibimbap. IG: @discocheetahyvr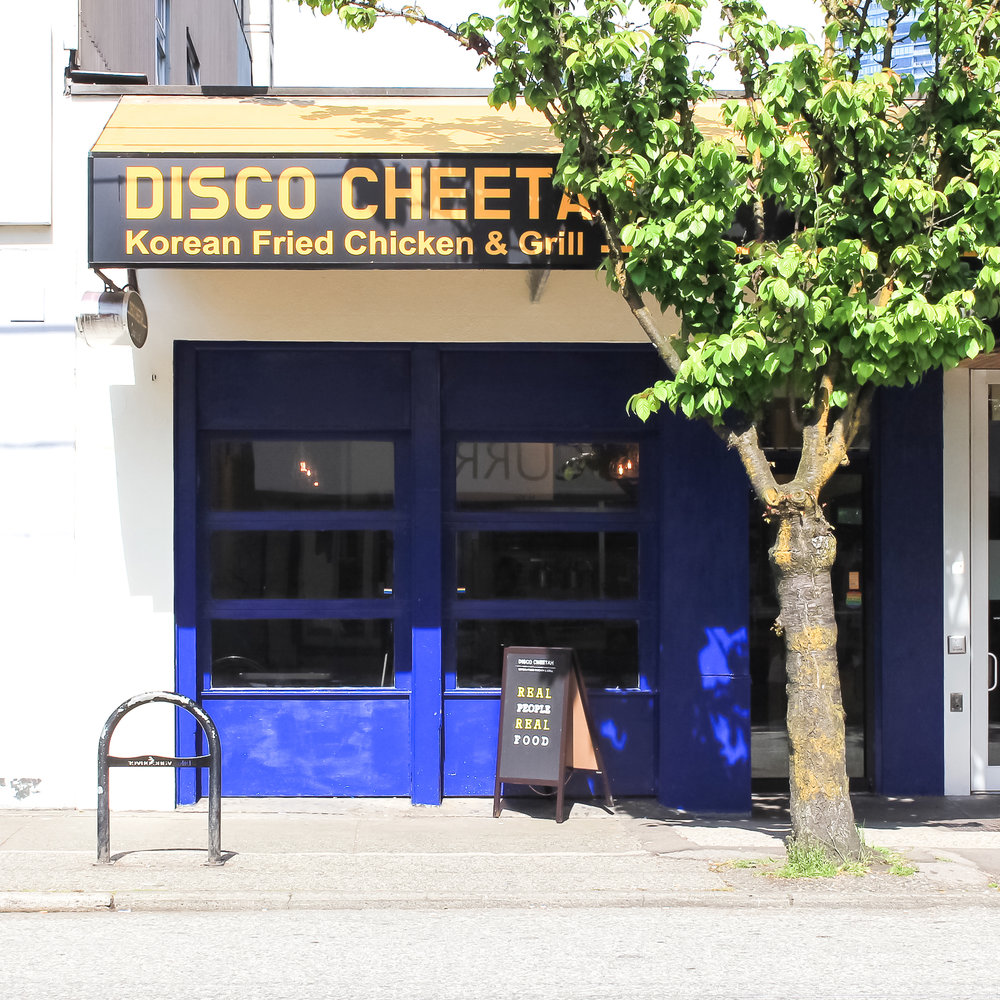 Dive In Dessert Cafe [Commercial Drive] is new to 1706 Commercial Drive. They offer Vancouver's most trendy desserts all under one roof. Korean style shaved ice, Belgium waffles, ice cream, and cold and hot beverages are available at this cafe. IG: @dive_in_dessert_cafe
Fiordilatte Gelateria and Caffe [North Burnaby] is located at 4233 Hastings Street, furthers the collection of dessert spots in Burnaby Heights. They are scooping authentic Italian made gelato, on top of offering specialty beverages and hot lunch items. IG: @fiordilatteburnaby
Four Olives Restaurant [Point Grey] is located at 4510 West 10th Avenue. They offer a casual Mediterranean fusion experience coupled with an upscale dining ambiance. Visit France, Italy, and Greece all in one meal.
IG: @fourolivesrestaurant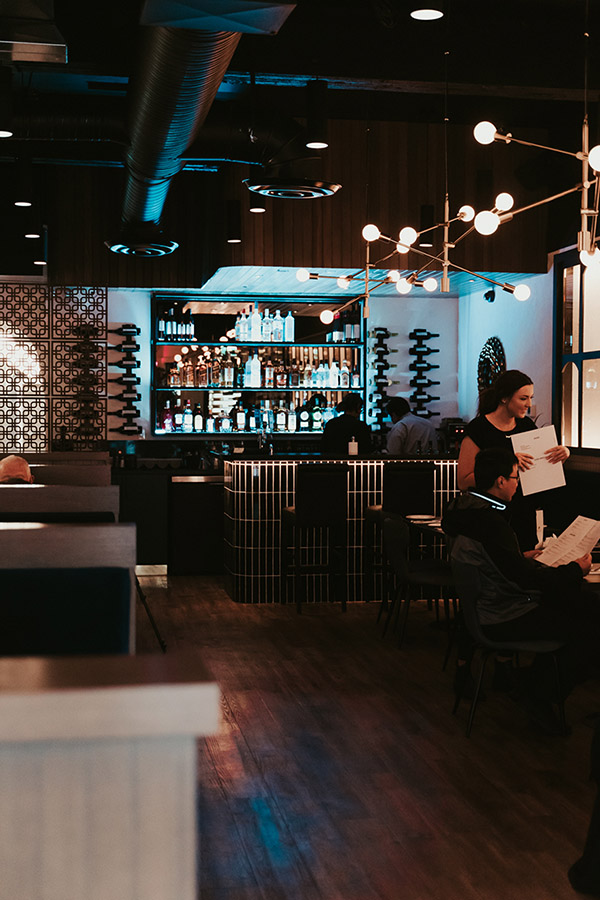 Gong Cha [Downtown] is located at 823 Granville Street. This popular Taiwanese bubble tea import has opened a 6th location in the Lower Mainland. Another brick and mortar to serve their natural and healthy freshly brewed teas; pearls optional. IG: @gongchacanada
Grace of India [Kensington] is located at 1284 Kingsway. Fast food Indian cuisine for take-out and eating in. Covering all your favourites like curry, biryani, and vindaloo at affordable prices. IG: @graceofindiavancouver
Gram Cafe [West End] at 1284 Robson is making Japanese-style fluffy pancakes more accessible with their first of two locations in the Lower Mainland in 2019. Expect the Japanese take on Western-style cheesecake in a variety of flavours from matcha to chocolate. IG: @gramcanada
Grounds for Coffee [Commercial Dr] is located at 2088 Commercial Drive. This popular purveyor for cinnamon buns have made their decadent cinnamon and icing sugar treat more accessible. Couple with a blended or drip beverage, they are a great stop for a quick pick me up.
IG: @groundsyvr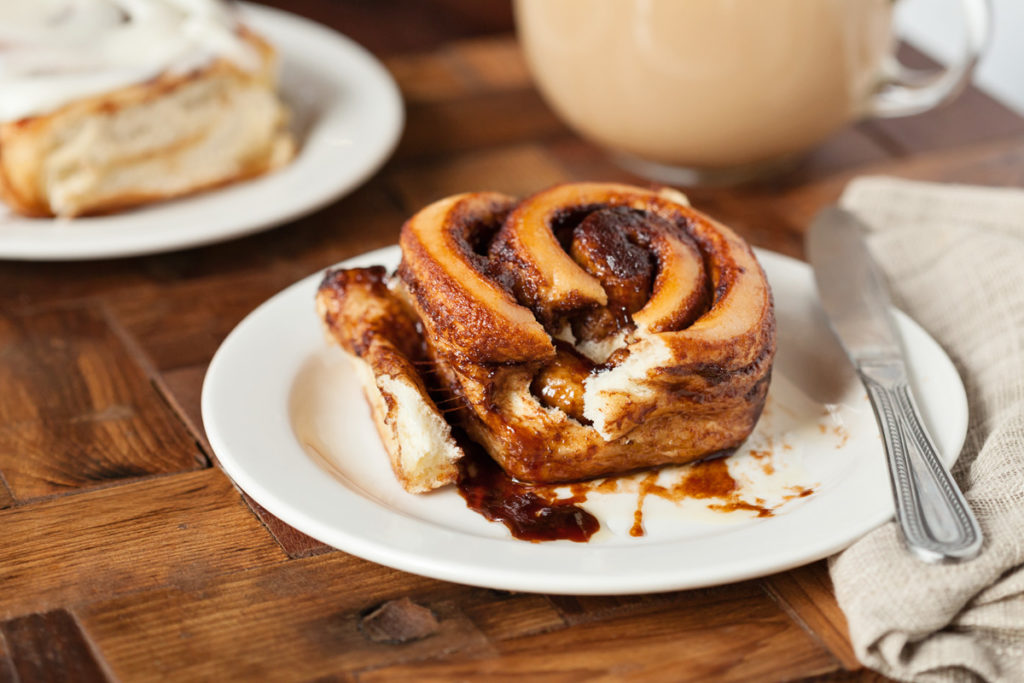 Hachiro Ramen Bar [North Vancouver] is located 140-16th Street, North Vancouver. They are a family run ramen restaurant incorporating the Japanese culture and tradition that they grew up with, and offering it in this modern setting with their family-focused hospitality. Fusion tapas, rice bowls, and pork or vegetable broth ramen available. IG: @hachiro_ramen
Hanoi Old Quarter Restaurant [Kensington] is located at 5207 Victoria Drive. Brought to you by the same owners of the long-standing, popular Vietnamese spot, "Mr. Red Cafe". Their second venture brings new authentic Northern Vietnamese menu items, elevated with light flavours and fresh ingredients.
Harbour Oyster + Bar [Commercial Dr] is located at 1408 Commercial Drive giving visitors the flavours of the ocean, without the view. Plenty of oysters and fresh seafood to shuck and crack, and an extensive bar to pair with it all. Lobster rolls, seafood pasta, crab cakes, and even burgers and salads for those with an aversion to the sea.
Instagram: @harbouryvr
Hot-Star Large Fried Chicken [Richmond] is located at 1623-4791 Mcclelland Road, Richmond. Originating in Taiwan, they offer extra-large fried chicken cutlets at least 30cm in size. But are better known as the piece of chicken the size of your face. For a more manageable meal, they also have regular pieces of fried chicken and chicken nuggets.
Instagram: @hotstar_canada
Hotel Belmont [Downtown] is at 654 Nelson Street. It is hard to miss with its all pink and black exterior. Newly refurbished, they are an instagramer's dream inside with its campy decor. A fully stocked bar, arcade games, and a late night dance club keeps the party going.
Instagram: @hotelbelmont
House of Funk Brewing [North Vancouver] in 350 E Esplanade, North Vancouver focuses on the small batch brewing of beer, allowing them to get pretty creative in their ingredient mixes. Coupled with pour-over coffees and cold brew, they are the place to keep you hydrated this summer. Their beers are currently only offered through their rotating taps, and they don't currently have a food menu, but will be bringing one in soon.
Instagram: @houseoffunkbrewing
Hydra Estiatorio [Downtown] is at 825 West Pender Street. They boast elevated Mediterranean flavours through their fresh selection of seafood, and protein and produce sourced from local and sustainable farms. Stop by for a modern fine dining experience.
Instagram @hydrayvr
JamJar Canteen [Commercial Dr] 2290 Commercial Drive. Vancouver's popular Lebanese restaurant now has 4 locations, 2 of which are on Commerical Drive. The new canteen experience offers similar flavours and menu items as the regular JamJar, but simplified for authentic Lebanese food served up fast.
Instagram: @jamjarcanteen
Kazami Japanese Restaurant [West End] is located at 1509 Robson Street, brought to you by the same chef/owners of "Kadoya" on Davie Street. With over 50 restaurants strong in China, they have now decided to expand their Japanese cuisine empire here in Vancouver, starting with "Kazami". Expected classic Japanese flavours in dressed up servings.
Instagram: @kazamirestaurant
La Boqueria Tasting Room [Downtown Eastside] is located at 291 East Pender, they offer Basque-style tapas style, prepared quickly and served right away. Expect meats and fish grilled over hot coals.
Instagram: @boqueria.ca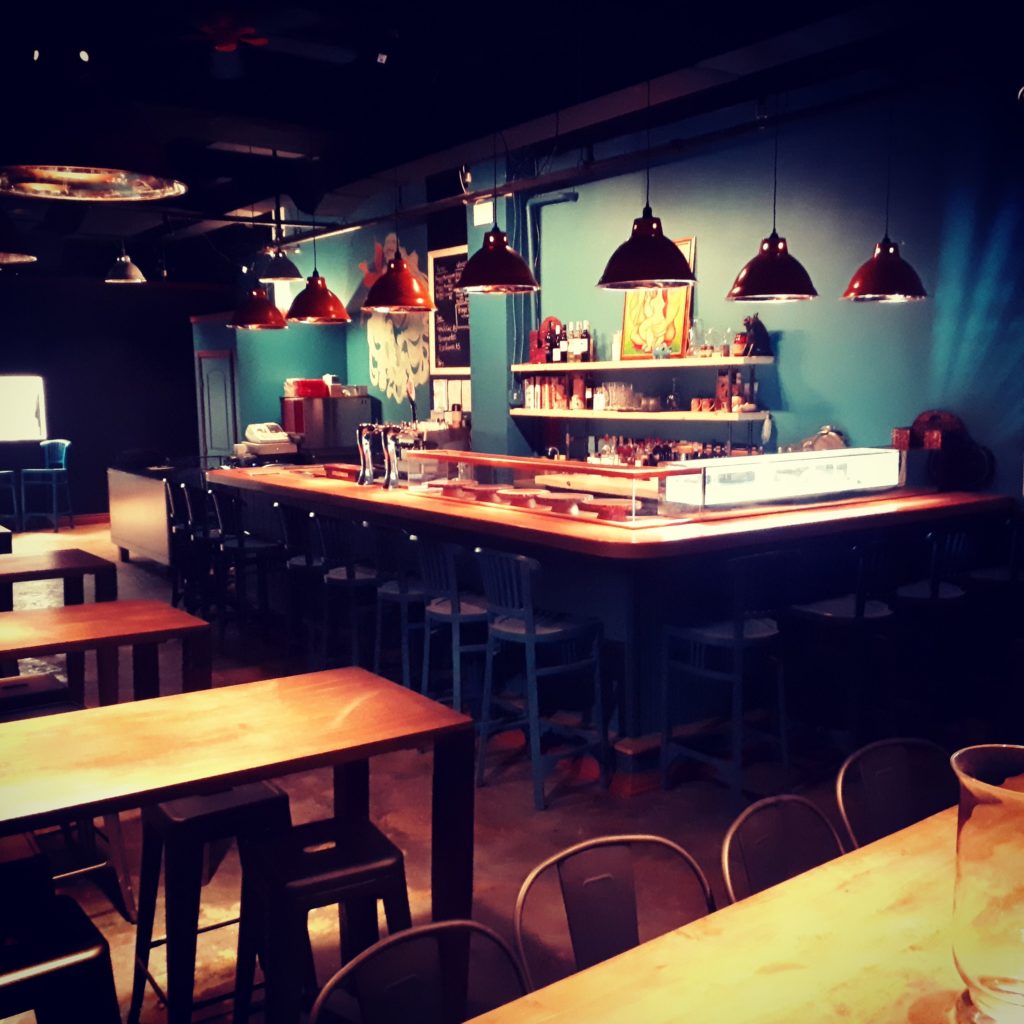 Larry's Market [North Vancouver] at #140 -125 Victory Ship Way, North Van (Shipyards) is a vegetarian grocer providing local organic goods. The market originated from Larry's own desire for a healthy, a vegetable-focused diet that was convenient. So he created the sort of boutique experience he, himself wanted. A full grocery store with cafe, boasting a menu curated by chef Brian Skinner of "Acorn Restaurant".
Instagram: @larrysmarkets
Little Fox Bakehouse [Richmond] is located at Unit 1180 8181 Cambie Road, Richmond (President's Plaza ground floor). They are a small bakery with fresh made croissants, pastries, and cakes using traditional French techniques. And they are proud to use real butter with no shortening or margarine in their recipes.
Instagram: @littleboxbakehouse
Namì Food Cart [Downtown] corner of West Georgia and Granville Street. This is their food cart specializing in grab-and-go bánh mì baguettes, with a second cart focusing on vermicelli in the works. Not just traditional cold cuts, meatballs, and paté; they also have contemporary sandwiches like a breakfast option and one that is vegan with lemongrass tofu.
Instagram: @namivietnamese
Obanhmi [Kensington] located on 2250 Kingsway, celebration Vietnam's popular street food, the bánh mì. Signature baguettes and iced coffee without the fuss.
Instagram: @obanhmishop
OEB Breakfast [Yaletown] has its first Vancouver location at 1137 Marinaside Avenue. This popular Calgary born breakfast destination serves egg on plates and in its decor. Plenty of creative twists on your favourite brunch offerings with a menu that caters to everyone.
Instagram: @oeb_breakfastyvr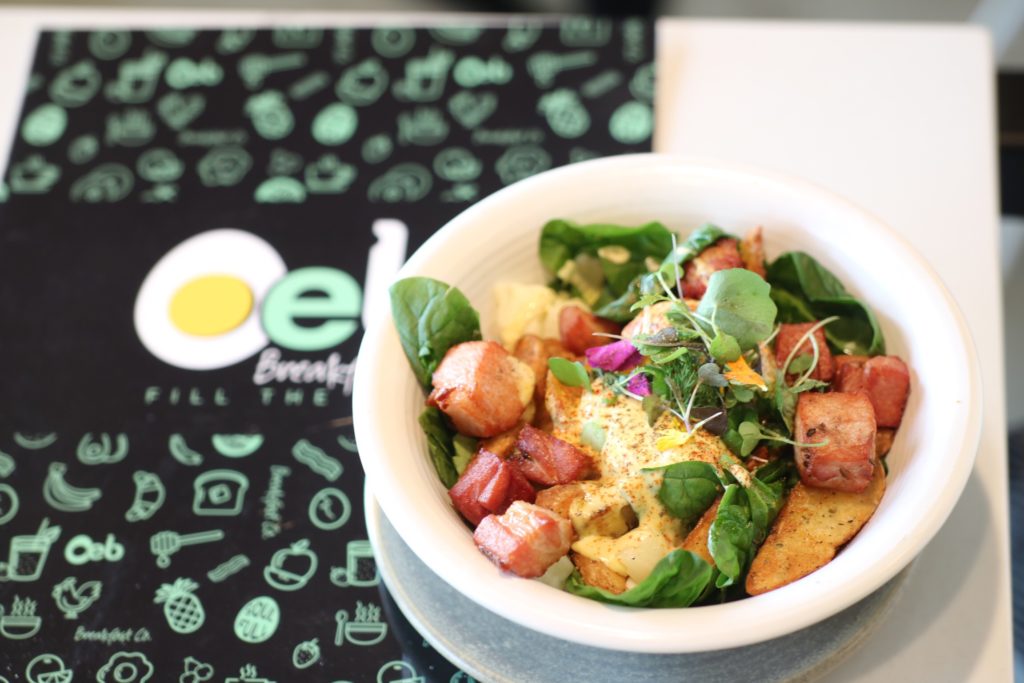 Oh Sweet Day! [Commercial Dr] is located at 1706 East 1st Avenue. What started off as a celebrated cookbook is now its very own bake shop. Visit their cafe for cakes, pies, and cookies from the book, perfect for those who don't want to bake for themselves. Instagram: @oh_sweet_day
Pacific Poke [Fairview] on 732 West Broadway. This popular poke franchise now has another location for you to get your raw fish over salad or rice fix. You can customize your own bowl of leave the creating of unique flavour combination to them. Instagram: @pacificpokeofficial
Papi's Seafood and Oyster Bar [West End] is located at 1193 Denman Street. They serve up fresh catches from the Pacific Northwest on their casual, sea-food focused menu and pairs it with sea-inspired cocktails. All enjoyed on their patio overlooking English Bay. Instagram: @papioysterbar
The Pie Hole [Kitsilano] at 1864 West 4th Avenue is their 3rd and newest location. The owner loves pie and enjoys coming up with new and creative recipes like a Vietnamese coffee pie or the bacon cheeseburger pie. They also offer the likes of apple and coconut cream for the purists.
Instagram: @thepiehole
Rocky Point Ice Cream [New Westminster] is located at 500 6th Avenue. Their small-batch ice cream is now available in New Westminster, just in time for summer. Each flavour is made from scratch, which they start by analyzing it on a molecular level. They even have "K9 Doggie Ice Cream" for your panting pup.
Instagram: @rockypointicecream
Rorimomo K & J Restaurant [Downtown] on 781 Davie Street in Vancouver is a new Korean and Japanese restaurant serving up familiar dishes from both cuisines. BBQ meats, rice bowls, pork cutlets, and udon; to name a few.
Shameless Buns Food Truck Serving fusion filipino food as saucy as their menu and name. Plenty of tropical fruits, braised meat and spam available here.
Instagram: @shamelessbuns
Shift Shakes [Kitsilano] on 1835 West 1st Avenue offers shakes on the go. Blended, plant-based, superfoods, promising to improve your health and wellness with plenty of vitamins, botanicals, and nutrients.
IG: @shiftshakes
Shiok Singaporean Cuisine [Kensington] is located at 1716 Kingsway. Vancouver only has a handful of Singaporean restaurants so it is nice to have another. Authentic street style snacks, drinks, and noodle and rice dishes at great prices. @shiok.ca
Smith's Bagelry [Mount Pleasant] is located on 191 W Broadway. They are Vancouver's first bakery offering simits, aka Turkish bagels. They are a circular bread that is flatter and thinner than a regular bagel, often encrusted in seeds. Enjoy them with the typical cream cheese, or as a base to a tasty sandwich. @smithsbagelry
Sushi Mugen [Downtown] is located at 903 Davie Street. The name represents their "limitless" drive in offering creative sushi and Japanese fusion plates at reasonable prices. @sushimugenvancouver
Saku Broadway [Mount Pleasant] is located at 548 West Broadway. The world's famous restaurant chain that specializes in tonkatsu, authentic Japanese pork cutlet deep fried and crispy, has opened the 2nd location on West Broadway after their first successful one on Robson. @saku_vancouver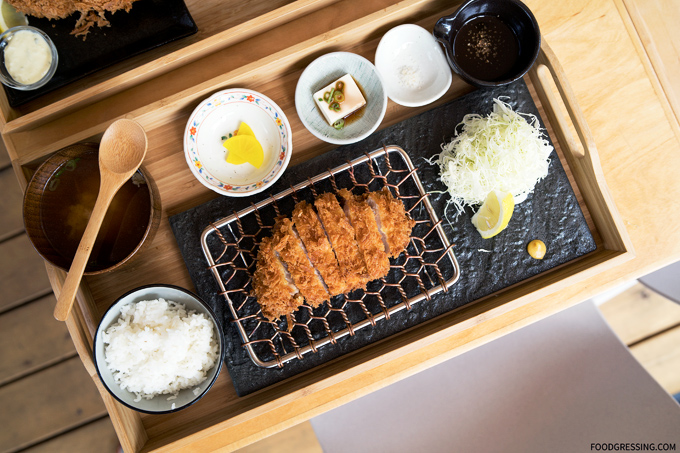 The Study Public House [North Burnaby] is located at the heart of Simon Fraser University at the Maggie Benston Centre, 8888 University Drive. Owned and operated by the Joseph Richard Group, it is meeting place and bar with a view from atop of Burnaby mountain. Minors and students 18 years and younger are welcome until 8pm. @wearjrg
Sweet Spot [Yaletown] at 1178 Marinaside Cres is an old Volkswagen Westfalia Camper converted to an ice cream truck. Within they offer specialty ice cream and homemade waffle cones for both humans and animals. @sweetspotvan
Tacomio [North Vancouver] is located at 1300 Lonsdale Avenue, North Vancouver, serving street style Mexican tacos and bringing traditional flavours with modern techniques. Premium, yet fast, casual Mexican food. @tacomiovancouver
Teaever Bubble Tea [Downtown] is located at 686 West Hastings. They specialize in bubble tea made with a tea base, but have plenty of fruit juice, slush, coffee and ice cream based drinks as well. @teaever_vancouver
Tequila Cocina [North Vancouver] is located at 1933 Lonsdale Avenue. They offer their traditional Mexican fare within a modern restaurant and bar setting. @tequilacocina
Tom Sushi [West End] is located at 1175 Davie Street. Sushi made from the finest ingredients that Chef Tom is able to source from around the world. Traditional Japanese flavours combined with West Coast protein and produce. @tomsushi_davie
Tractor Digital [Downtown] is at 666 Burrard Street is "Tractor", a healthy pre-made food chain's, grab and go kitchen. They promise no lines, tables, or waiting, just a healthy lunch fast, with online ordering and paying options. @tractorfoods
The Tuck Shoppe [Granville Island] at 1666 Johnston Street (Granville Island), is their second location. Like the original in Chinatown, they specialize in sandwiches and salads for a hungry lunch time crowd. @the_tuckshoppe
Uno Gelato [Coal Harbour] now has a third location at 1055 Canada Place #36. They continue to serve their creamy Italian-style gelato made using old world techniques. Each location offers up to a dozen different flavours utilizing fresh, local, and organic ingredients. @unogelato.yvr