Donnelly Group is pleased to announce that The Ballyhoo Public House has thrown its doors at 888 Burrard Street where it will begin to add its own legend to the building's decades of history as an auto dealership, gas station, all-night diner, and favourite watering hole. The completed renovations have added a host of updates to the front and back of the house, while respecting and drawing upon the building's story of test-drives and late nights.
In reimagining the room, designer Ricky Alvarez has opened up sightlines while retaining the room's snug and intimate feel. The finishes and details draw some inspiration from 70s NYC bars but updated with some subtle modern touches. Find a spot at the bar for a quick drink before the show, a curbside seat to take in the street life, or tuck into a hidden corner for cocktails and secrets late night.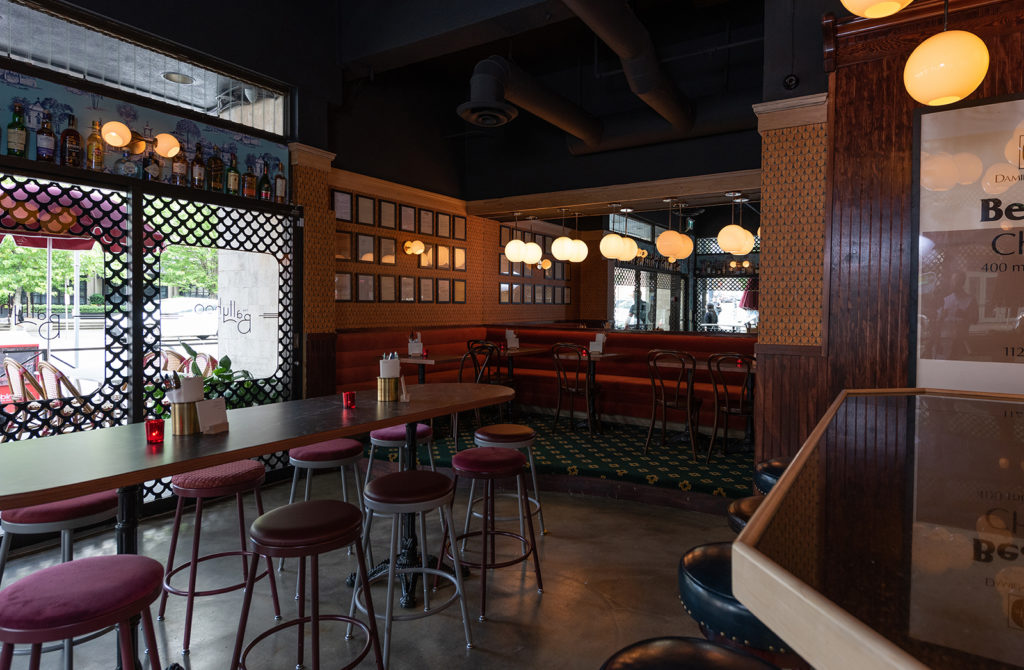 The Burrard and Smithe corner has long been the go-to Cinema District destination for locals, visitors, and movie fans ready to unwind with drinks and a bite. The Ballyhoo will offer a list of local craft beers and proper cocktails for the thirsty, and Chef Alvin Pillay's menu of modern pub creations will offer comfort alongside unexpected twists like the High Tea sandwiches. On the weekend, the brunch program will offer fresh-pressed juices and options from healthy to hangover-approved to refuel early starters and revive late arrivers.

Follow The Ballyhoo Public House on Instagram or Twitter @ballyhoo_pub and visit www.donnellygroup.ca for menus and reservations.