When you feel like you have tried all the popular bubble tea places, there are always more opening up everywhere in Greater Vancouver.
Bubble tea comes from Taiwan, but today most of our featured Bubble Tea houses are run by Mainland Chinese tea specialists or companies. Thanks to Hanyi, our Gen-Z bubble tea connoisseur, who has lived Shanghai and California, and now settled in Greater Vancouver, specialty drinks and edibles are hand picked for you to enjoy!
Sun Tea
新作の茶
6528 Hastings St, Burnaby, BC V5B 1S2
150-5172 Kingsway, Burnaby, BC V5H 2E8
sunteabc.com
Sun Tea offers more than just Bubble Tea and Fruit Tea. Their bakery is just as charming, serving baby pancake, soufflé pancake, dorayaki, and soft bread! ⁠
What to get
New Mochi series:
Oreo Mochi Milk Tea, Floss Mochi Milk Tea, and Soybean Milk Tea
Dorayaki & Soft Bread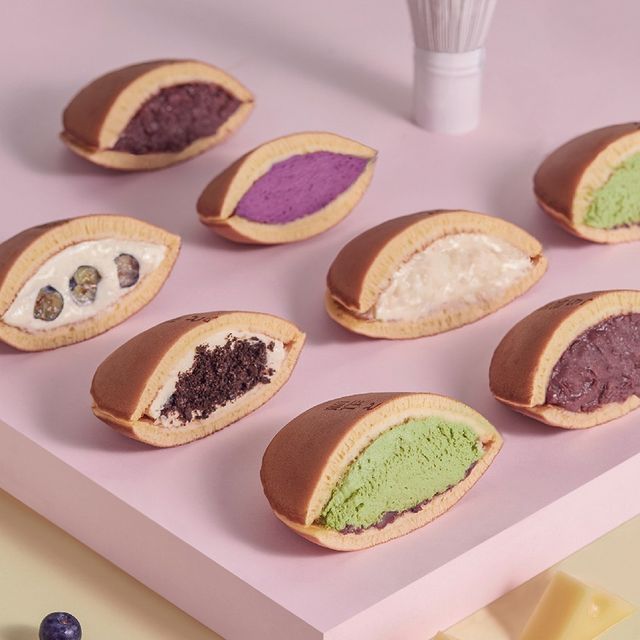 Choo Tea
初代茶铺
4000 No. 3 Rd #1020, Richmond, BC V6X 0J8
Phone: (604) 370-5575
A boutique bubble tea shop at Aberdeen Square and a brave contender in the world of fierce boba competitions.
What to Get
Chudai Taro and Purple Potato Milk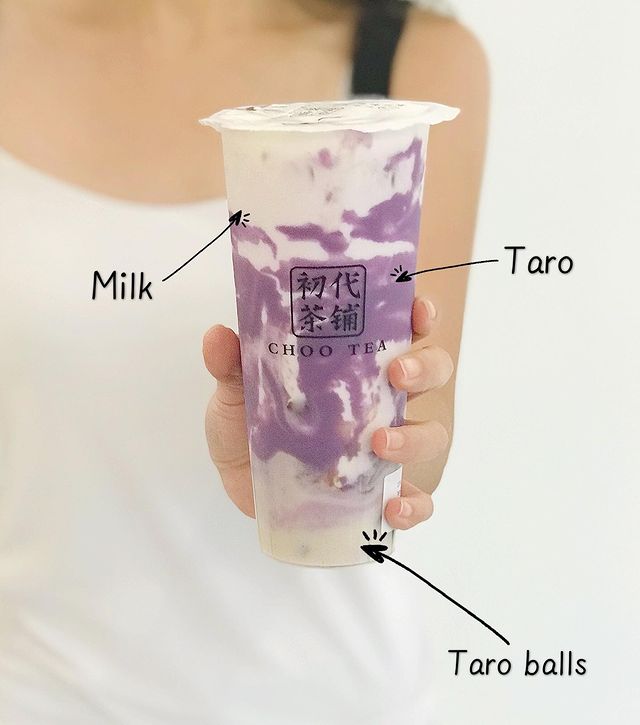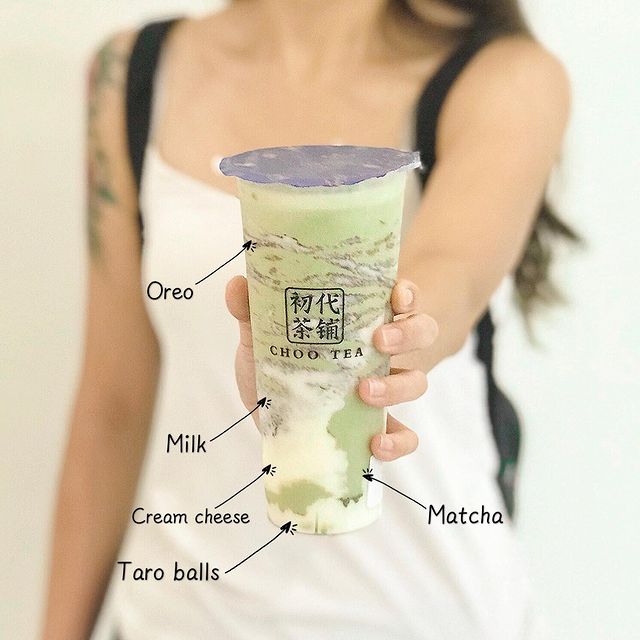 Feng Cha
奉茶
1172 Robson St, Vancouver, BC V6E 1B2
1038 W Broadway, Vancouver, BC V6H 4J5
fengchacanada.com
Another popular Tea Cafe chain from China specializing fresh fruit tea and Euro style soft bread. Visuals are just as important with taste here at Feng Cha.
What to get
Kiwi Basil Jasmine Green Tea
Grapefruit Jasmine Green Tea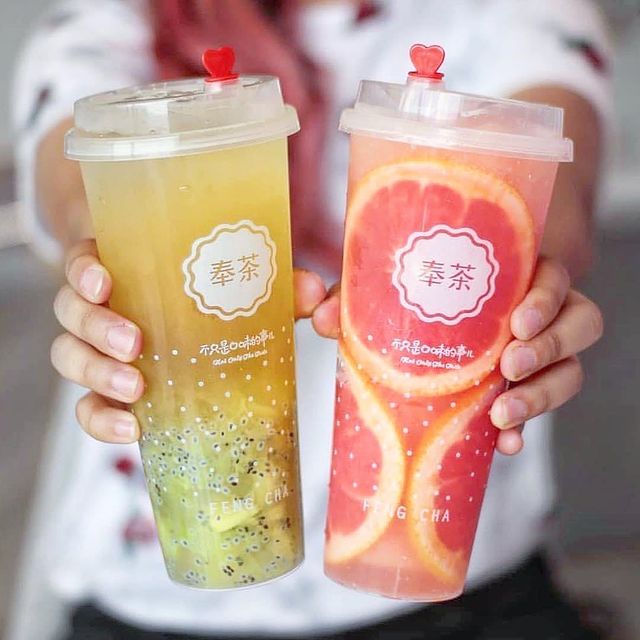 Bengong's Tea
本宮の茶
Various locations or bengongstea.ca
The self-proclaimed, trendiest tea shop chain from China. Inspired by Chinese traditional royal palace elements, endorsed by popular stars in the China's entertainment industry, Bengong's Tea also focuses on the quality of the tea leaves in their tea drinks. Let's say, they only use the freshest lemons from Bengong's own orchards. And if you are tired of boba pearls, try Bengong's tea cubes.
What to get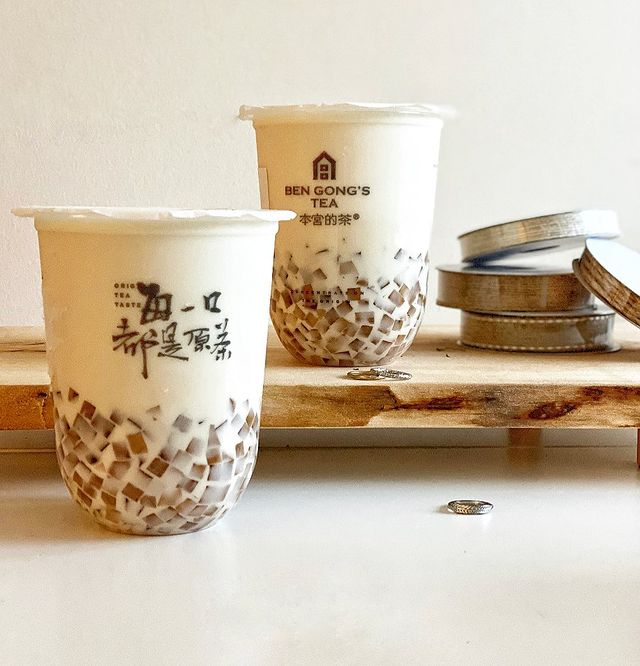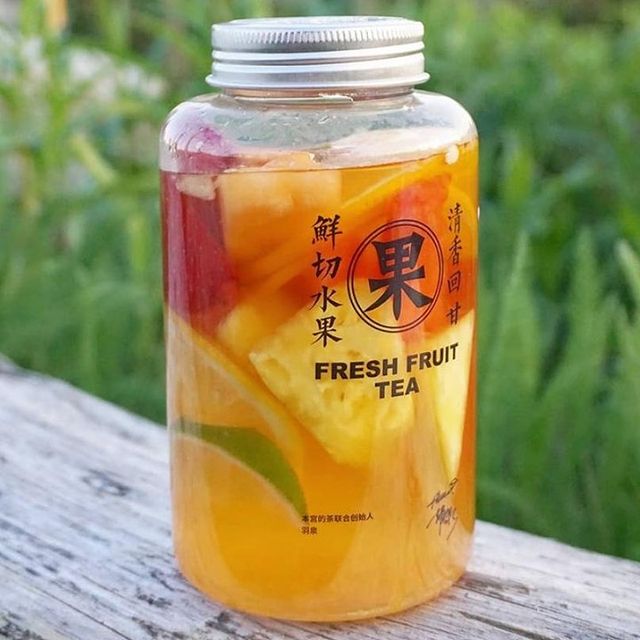 Momono Tea Shop
桃之夭夭
3010 Granville St, Vancouver, BC V6H 3J8
A newly opened boutique tea shop inspired by Japanese and other Asian cultures, featuring tea drinks made with freshly brewed tea with with premium tea leaves, fresh milk, and fresh fruits.
What to get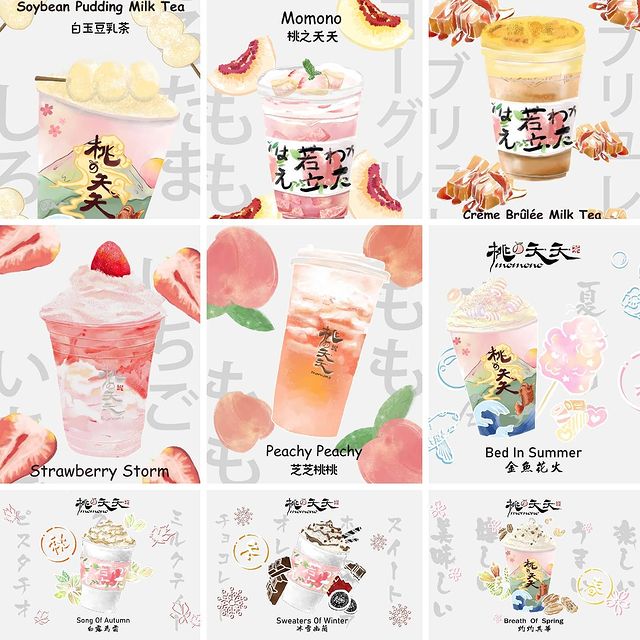 Song Tea
喪茶
4540 No. 3 Rd #1015, Richmond, BC
(604) 370-4166 or songtea.ca
"The menu reads like a depressing Twitter account, and customers seem to choose drinks that resonate with them much the same way you'd like a melodramatic Tweet." Their creations are also tasty thanks to the fresh fruit-forward recipes.
What to get
OneZo Tapioca
丸作
4929 Kingsway, Burnaby, BC V5H 2E5
(604) 423-4929 or onezotapioca.com
Known for their freshly made pearls in-house and the aesthetics of the tea creations.
What to get: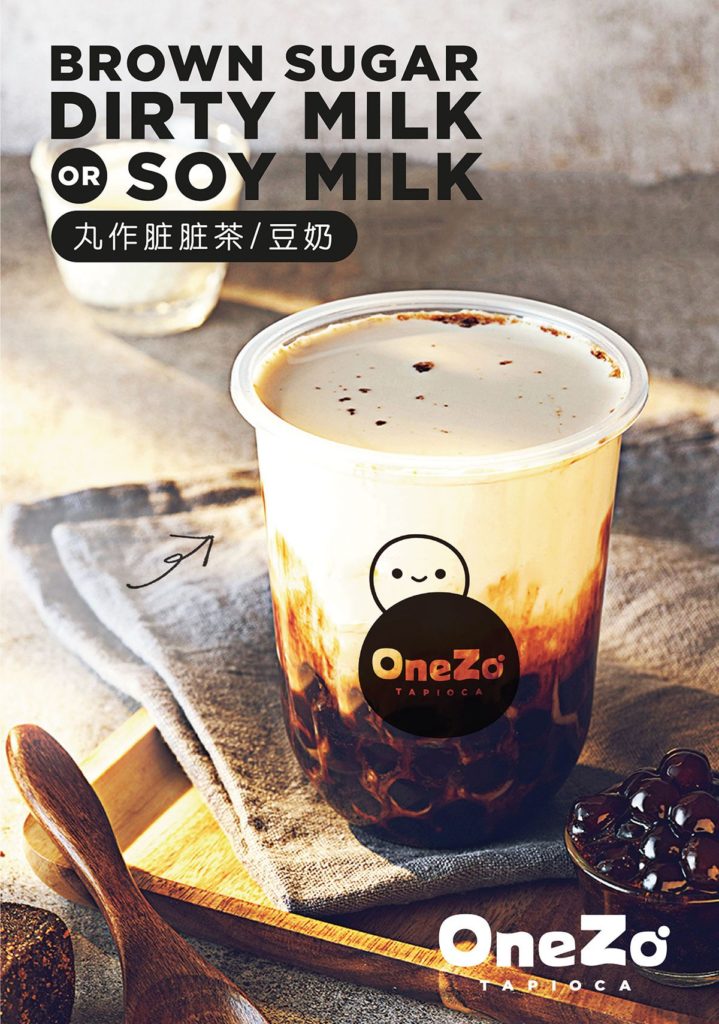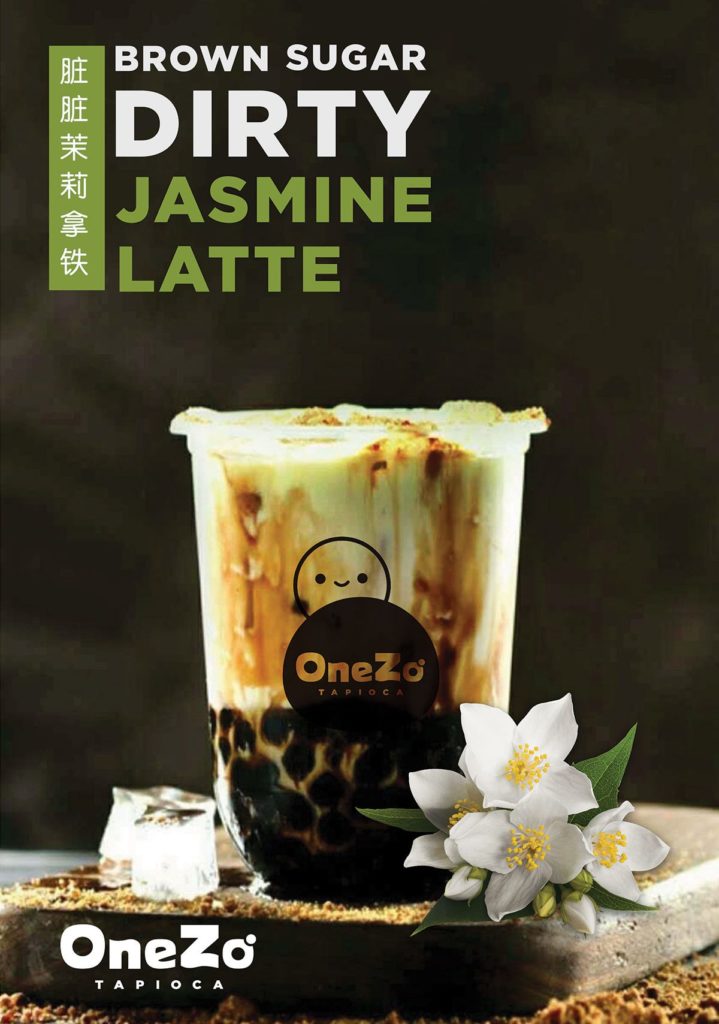 World Tea House
世界茶飲
8531 Alexandra Rd #113, Richmond, BC V6X 1C3
(604) 242-2887 or worldtea-house.com
What to get:
All-in-One Milk Tea
Served in a whopping 1-litre cup, topped with red bean, pudding, coconut jelly, and pearls. This is not just a drink – it's a meal!
Grand Fruit Tea
Also served in a 1-litre cup, this is another full meal if you are craving a fruit salad. Peach tea is highly recommended for the base.