The new concept is based on the iconic Pourhouse Burger, with its 30-day, dry-aged steak patty cooked to a perfect medium and topped with cheddar, pork belly and caramelized onion.
The new menu will offer an array of delicious new burger creations, classic steaks and starters, snacks and salads for daily lunch and dinner service. 
The new menu also offers two 'smash-style' creations and includes The Queen (brisket & chuck steak patty, aged cheddar, mayo, shredduce, tomato jam, peppered bacon, onion ring, sesame seed bun), and the Crispy Portabella (tomato jam, shredduce, pickled onion, Swiss cheese, truffle mayo, sesame seed bun).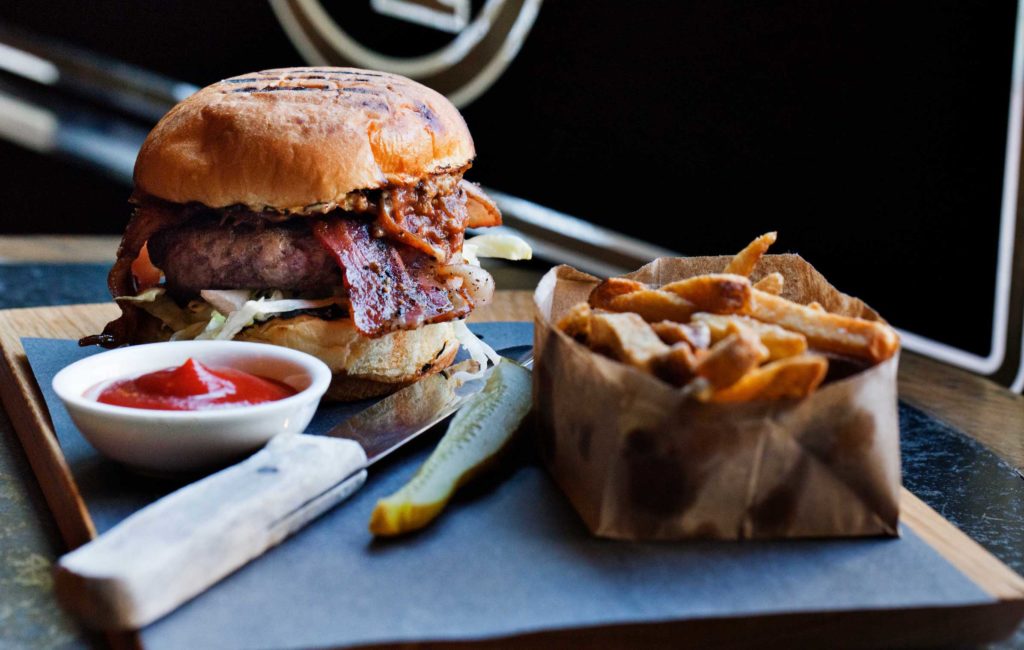 All burgers and steaks are served à la carte, customizable with gourmet toppings and sides such as Kennebec fries,  truffle tots, sautéed mushrooms, chili-garlic broccolini, onion rings, twice-baked potato and more.
The beverage program offers a refreshed catalogue of classic and contemporary cocktails along with an expansive wine list including the addition of sparkling and red wines by the glass that further complement the burger menu.
A daily Happy Hour menu also serves up drink and food specials such as the Dirty Portabella or Cheeseburger, Caramelized Onion Dip, and Buttermilk Fried Chicken from 3 to 6 p.m. and 10 p.m. to close.
Beginning Saturday, January 23, Pourhouse will also introduce a weekend brunch menu featuring daytime dishes such as the Brunch Burger, the Burger Benny, and the Short Stack with caramelized banana, maple syrup and vanilla whip. Mimosa and Caesar features available from 11:30 a.m. to 3 p.m. in addition to the full lunch and dinner menu.
Pourhouse is open for dine-in and takeout seven days a week with daily Happy Hour from 3 to 6 p.m. and 10 p.m. to close. For more information, go to pourhousevancouver.com or visit @pourhouse on Instagram.