Café Medina, known for Vancouver's popular, Mediterranean-influenced brunch spot, is now offering a new, wine-and-small-plates Medina After Dark dinner service with the same inspirations.
Available Thursdays through Saturdays for dine-in as well as pickup and delivery, Executive Chef Chris West's evening food menu offers an array of savoury snacks, small plates and housemade breads, spreads and sides available à la carte and as part of two tasting-menu options that include, among others:
Carrote (raita, persillade, za'atar), $12;
Legume Vert (broccolini, tahini, sesame seeds), $12;
Halloumi (Aleppo honey, toasted pistachio, pita chips), $14;
Harissa Prawns (Sole Food Farms greens, barrel-aged feta, orange, fennel), $16;
Hummus Pitryot (roasted mushrooms, hummus, housemade flatbread), $17;
Le Thon (pickled beans, Castelvetrano olives, egg), $17;
Coca (seasonal ingredients, housemade sourdough flatbread), $18;
Hummus Agneau (lamb, hummus, jus, pomegranate, housemade flatbread), $18;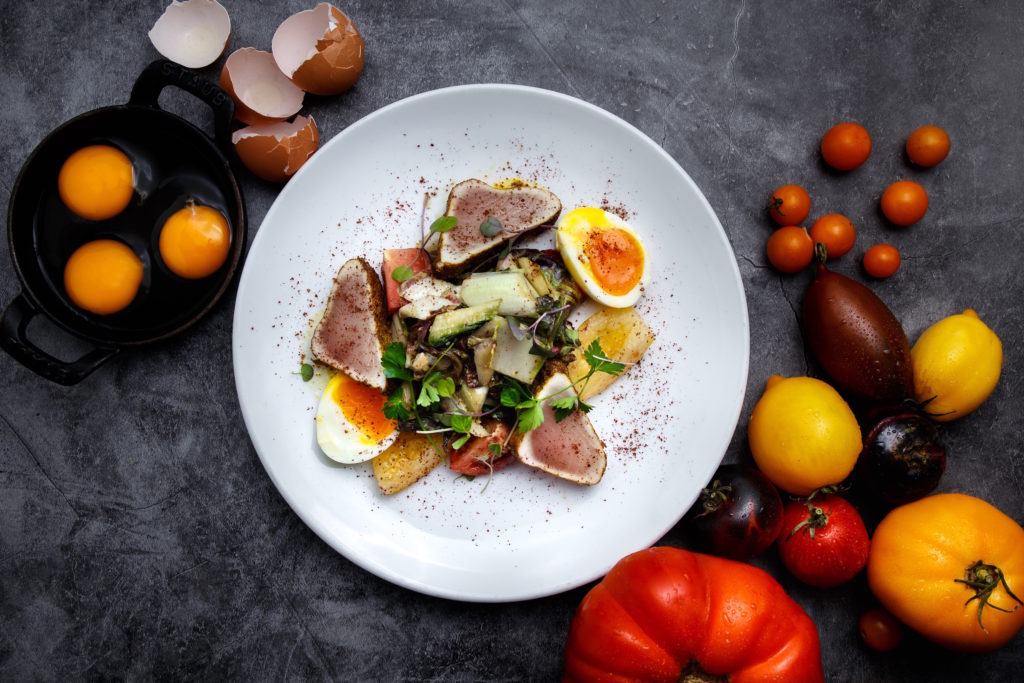 Café Medina General Manager Jenna Briscoe has brought her accomplished background as a sommelier to bear by curating a comprehensive list of wine. adding the Mediterranean coastal feel upon the pairing potential of each varietal.
A happy hour menu featuring specially priced beer, cocktails and wine and a limited food menu will also be offered from 3 to 6 p.m.
Limited reservations for parties of two to six people for Café Medina's new Medina After Dark services offered Thursdays through Saturdays can be made via exploretock.com/medinacafe.
Medina at Night menu items are also available for pickup by calling the restaurant at 604-879-3114 or ordering via Ritual and Tock, with delivery also available through DoorDash.