Deprecated
: Function create_function() is deprecated in
/home/xwave929/public_html/yvr/vancouver/wp-content/plugins/wp-spamshield/wp-spamshield.php
on line
2033
As the burger lovers are excited about the big day on Friday,  International Burger Day (May 28), we like to share some burger news, as well as some popular burgers in Vancouver with you. So let's celebrate!
Pourhouse
162 Water St, Vancouver, BC V6B 1B2
(604) 568-7022 or pourhousevancouver.com
Takeout: exploretock.com, ubereats.com
Bacon Double Cheese Burger
$15
Crispy Portabella Burger
$15
Pourhouse in Gastown is already well known for their signature burgers, and they're celebrating International Burger Day with the following features including a $20 Burger-and-Beer Combo for one day only on Friday, May 28 .
The combo includes a choice of Bacon Double Cheese, Crispy Portabella Burger, choice of Kennebec Fries, Thick-Cut Chipper or Tots and choice of tall boy Beer (take-out) or pint ofdraught (patio dine-in).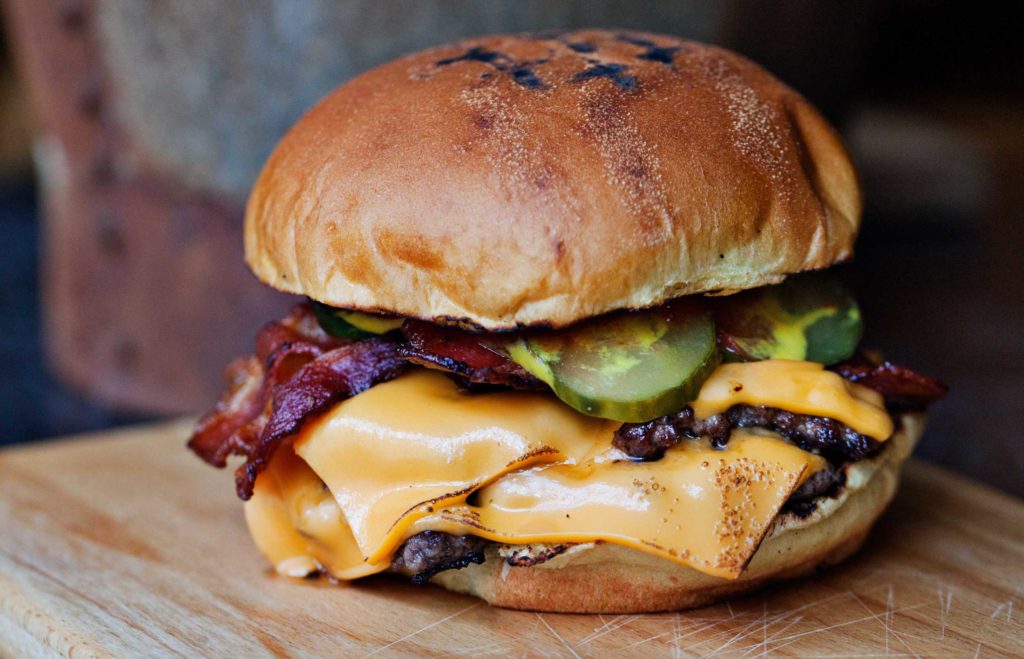 Also on the menu and always available for dine-in, take-out and delivery are its Two-Can-Dine or Four-Can-Dine Packages for $38 and $75, respectively, with four-packs of tall boys, bottled cocktails and bottles of wine and bubbles also available as optional add-ons.
Beetbox
1074 Davie St, Vancouver, BC V6E 1M3
(604) 233-8269 or beetboxveg.com Takeout: doordash.com, skipthedishes.com, ubereats.com
Beeg Mac
$14
Beetbox is known as the West End plant-based hotspot and is giving vegans, vegetarians and flexitarians a good news to celebrate International Burger Day by offering a new limited-time-only creation called the 'Beeg Mac', featuring its house-made, plant-based patties, melted cheeze, special 'Mac' sauce and iceberg lettuce between a toasted sesame seed bun.
Available from Tuesday, May 25 through Monday, May 31, the Beeg Mac is available in both single ($14) and double ($18) varieties.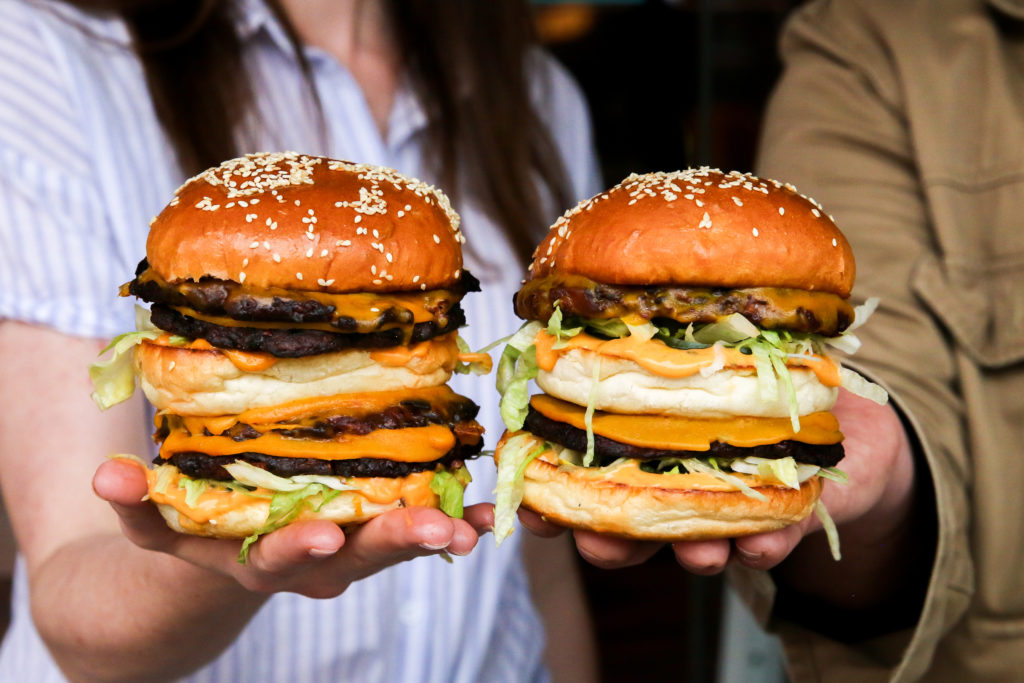 Water St. Cafe
300 Water St, Vancouver, BC V6B 1B6
(604) 689-2832 or waterstreetcafe.ca
Take-out: skipthedishes.com, ubereats.com
Water St Cafe Beef Burger
$17.95
The iconic Gastown eatery is proud of their burger created by Chef Alan, featuring AAA beef, grilled brioche bun, baby greens, Swiss cheese, tomato, garlic aioli, and a side of perfectly golden crispy frites.
It is no surprise that the burger is one of their most popular takeout dishes. You also enjoy it on their patio, often staged with live music as they are a great supporter of the local musicians and artists!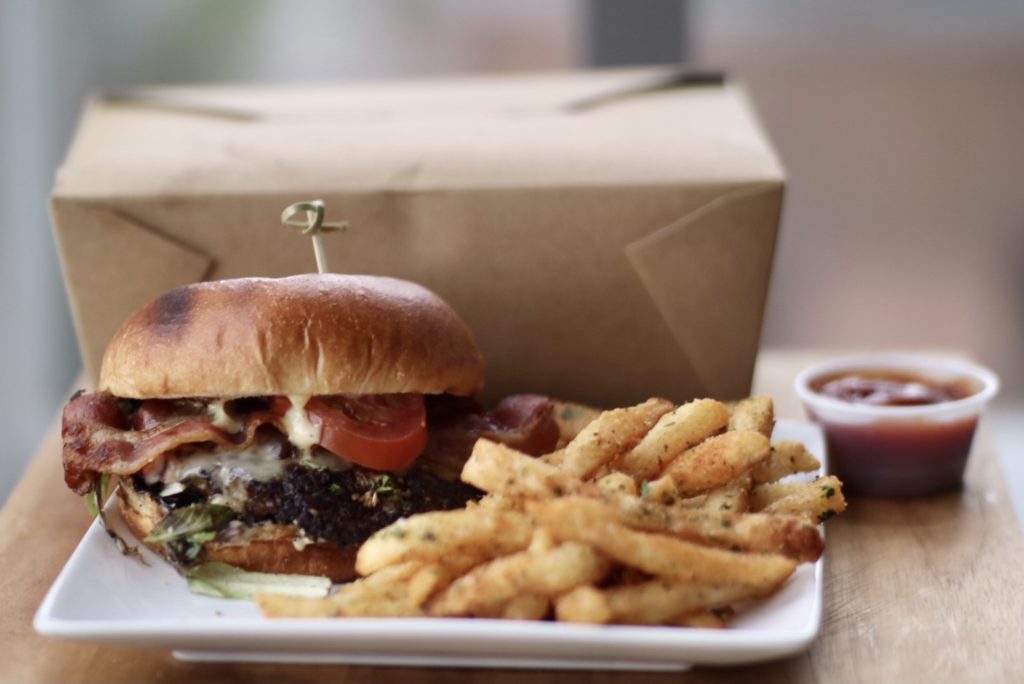 Pigot's Burger Club
pigotsburgerclub.com/
Takeout: pick-up only, Door Dash, UberEats, Skip the Dish
Pickup at:
CRAFT Beer Market English Bay
1795 Beach Ave, Vancouver, BC V6G 1Y9
Chef Mike Pigot is an award-winning chef from Calgary. Currently taking a brief hiatus from the city's culinary scene, the chef is running his Pigot's Burger Club around the country. After his American-style cheeseburgers became hits in Calgary and Toronto, he has brought them to Vancouver
Triple Cheese Burger
$16.99
If you seek the ultimate comfort from American style cheeseburger – this is it! The burger is topped with 3 custom ground Berretta beef patties, and seasoned with a custom Chef Pigot spice blend. It also features Pigot's Secret Sauce, 'Merican cheese, brown sugar onions, and butter toasted potato roll.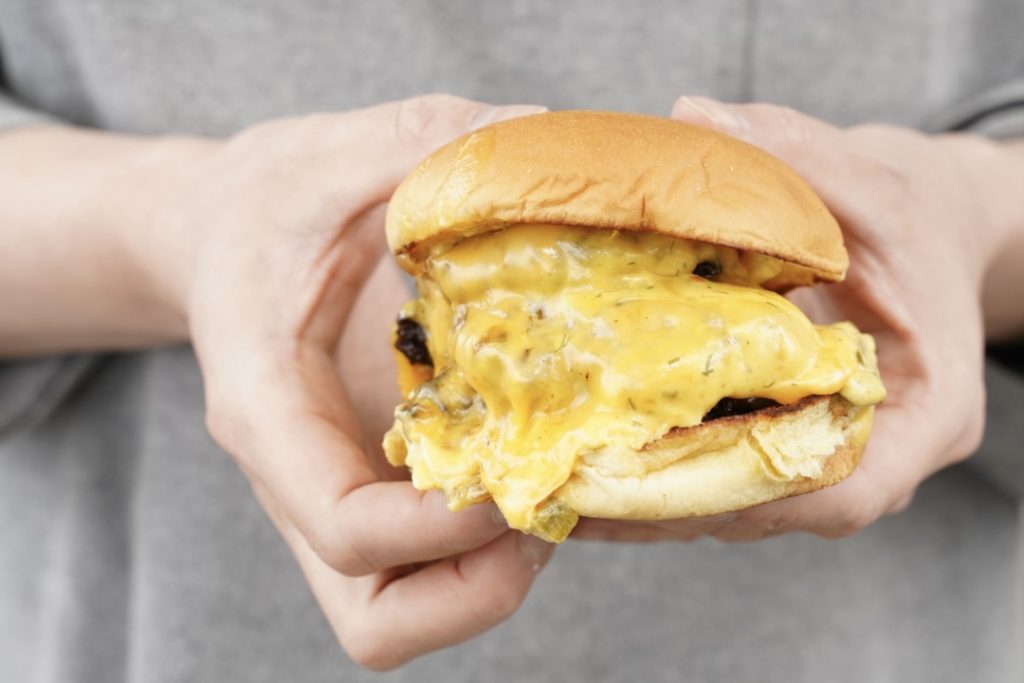 AC Burger
$16.99
Another satisfying burger with two custom ground Berratta beef patties, white cheddar, house pickles, lettuce, tomato, red onion, and bacon aioli. It is created by Vancouver's very own celebrity chef Alex Chen, who has numerous awards under his belt.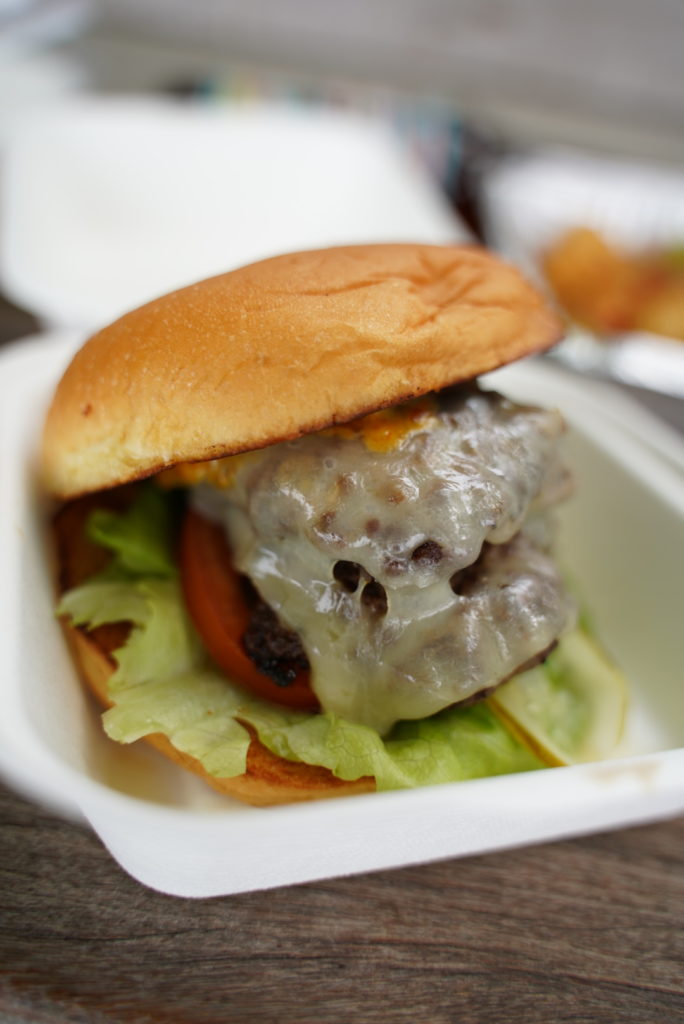 The Whip
209 E 6th Ave, Vancouver, BC V5T 1J7|
thewhipyvr.com or (604) 874-4687
Takeout: Uber Eats
The Whip Smash Burger
$15
The Whip is crowned the winner of Vancouver Foodster's Burger Challenge not too long ago. The Whip Smash Burger features a 4oz smash patty and house-made special sauce. Or you could get double patties and order the Big Whip Burger ($20). Not to mention their Monday Burger and Beer Deal, available when you dine-in on their patio for only $16 – you can get a Whip Smash or Veggie burger paired with the House Lager or Dat Juice.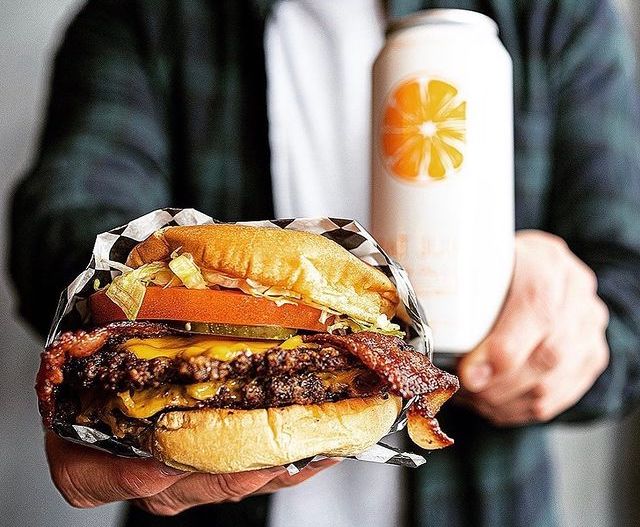 Uncle's Snack Shop
8180 Westminster Hwy, Richmond, BC V6X 1A6
(604) 270-6188
Take-out: skipthedishes.com, ubereats.com
OG Chicken Sandy
$10
It's called a sandy but it is definitely a kick-ass chicken burger, with golden crispy fried chicken topped with a Hainanese chicken-inspired ginger & scallion sauce and crunchy baby cucumber slices. This flavour bomb is legit if you want something different other than beef or veggie when craving for a burger!